Day 7 - September 10, 2011
Salzburg to Mount Untersberg and back
Kilometers: 37
Terrain: Uphill one way, downhill on the way back
Weather: Warm and sunny
Now that the actual tour was over, we had an extra day in Salzburg to hang around and see the sights. This wasn't part of the tour, but something we arranged for separately, just in case there was something we missed along the way. As it turns out, there was something...yesterday, we were too wet from the rain to try taking the cable car up into the mountains. Besides which, even if we weren't wet, the skies were too overcast to see anything if we actually got up there. So today we decided to go back and check it out, since the skies were clear and the weather was comfortable.
Since there was no rush we took our time and got going around 11. We headed into downtown Salzburg first, had a look around...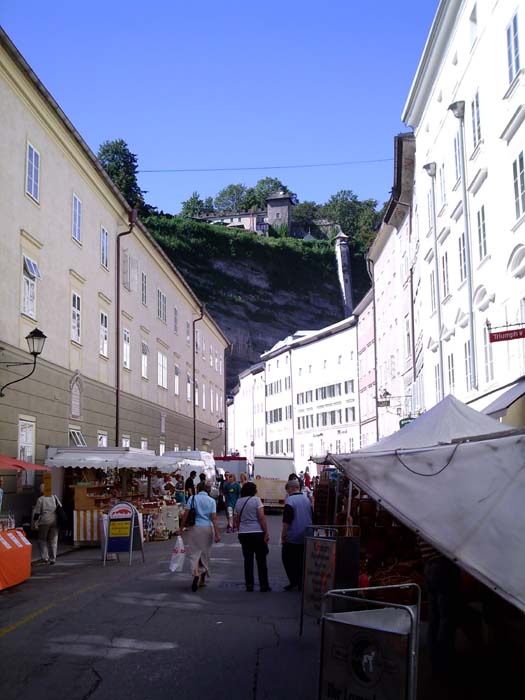 ...checked out the local places to eat...
...had some lunch...yum!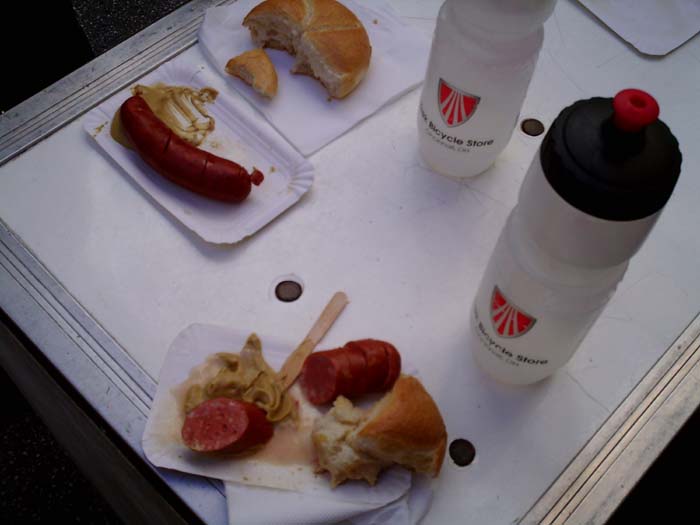 ...then headed on to our destination....this mountain here: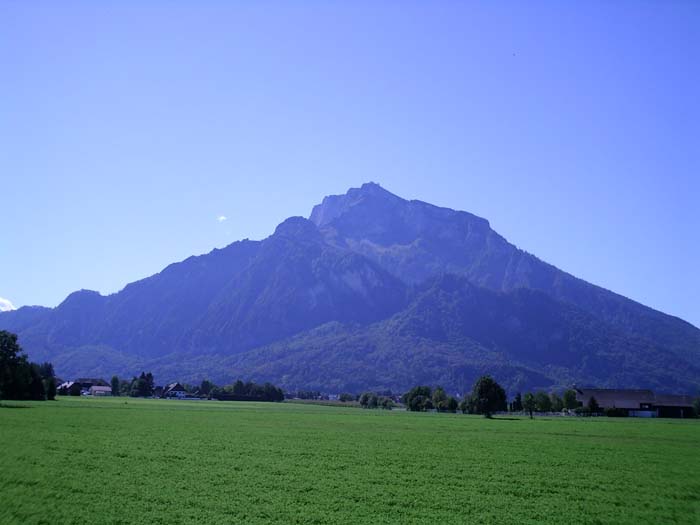 Then it was up to the top via cable car: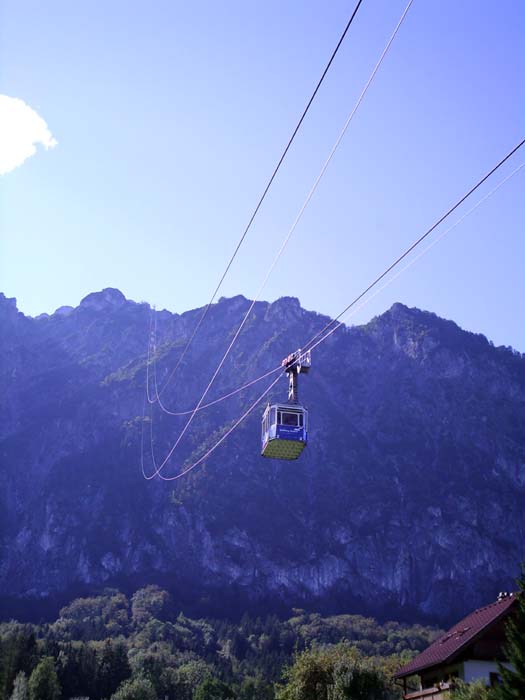 It wasn't too crowded on board...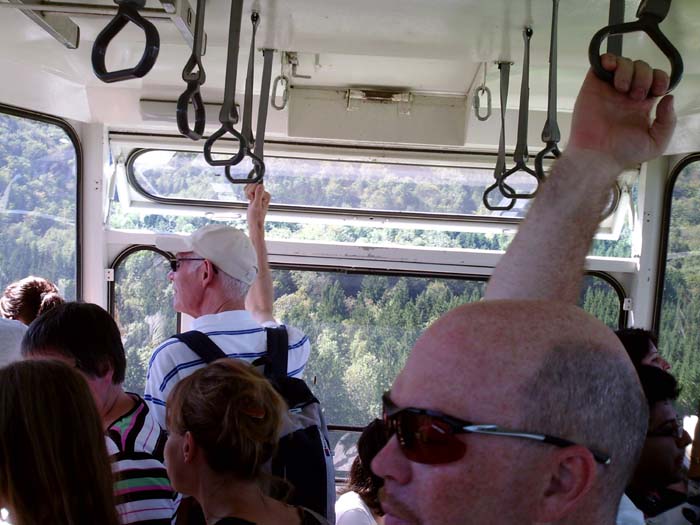 (Actually we thought this was crowded, until we got on the ride down, which had twice as many people packed in like sardines, and it was impossible to even move.)
Anyway, on the way up the view out the sides and back looked like this: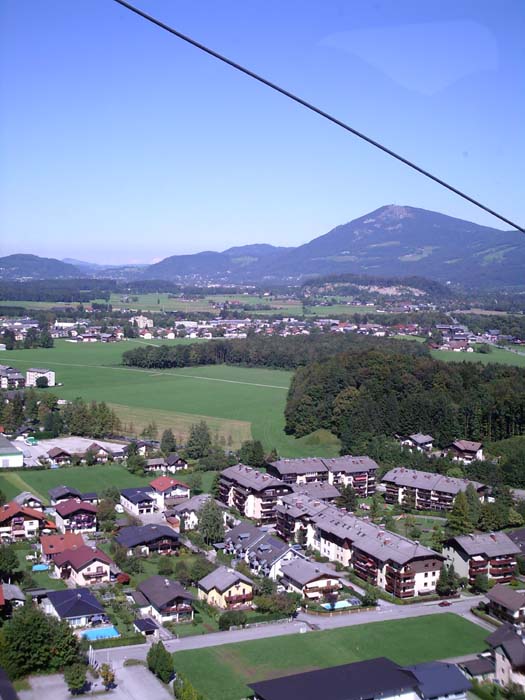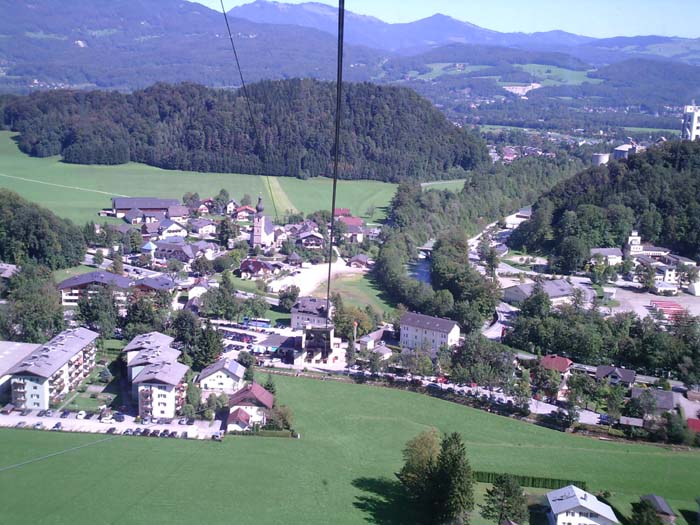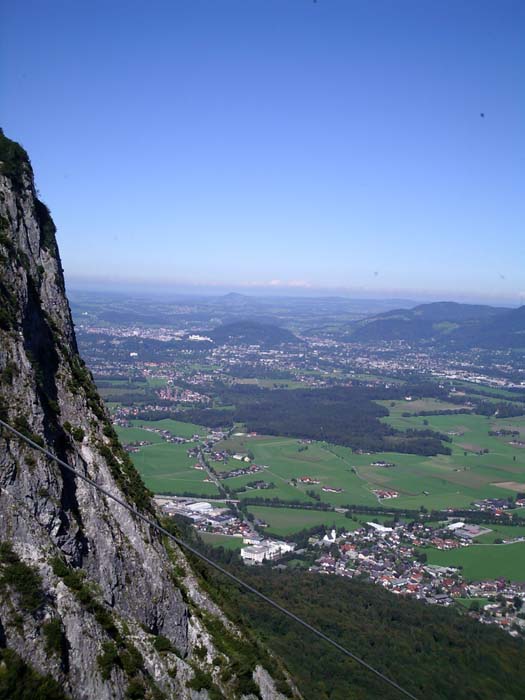 Then once at the top we got an amazing view of the entire Bavarian valley and surrounding mountains.
\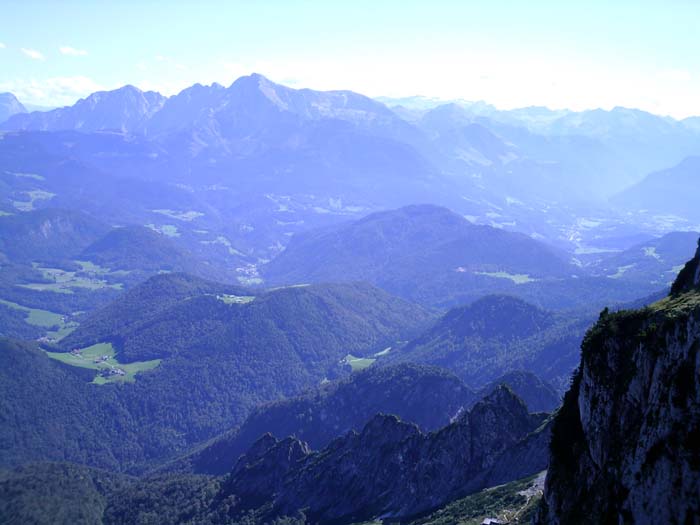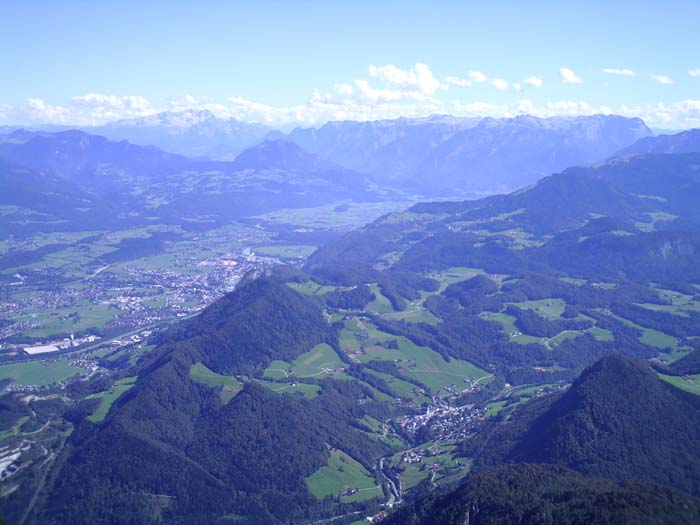 The views were so incredible, I'm going to post the next few photos in full resolution, so sorry about the long load times.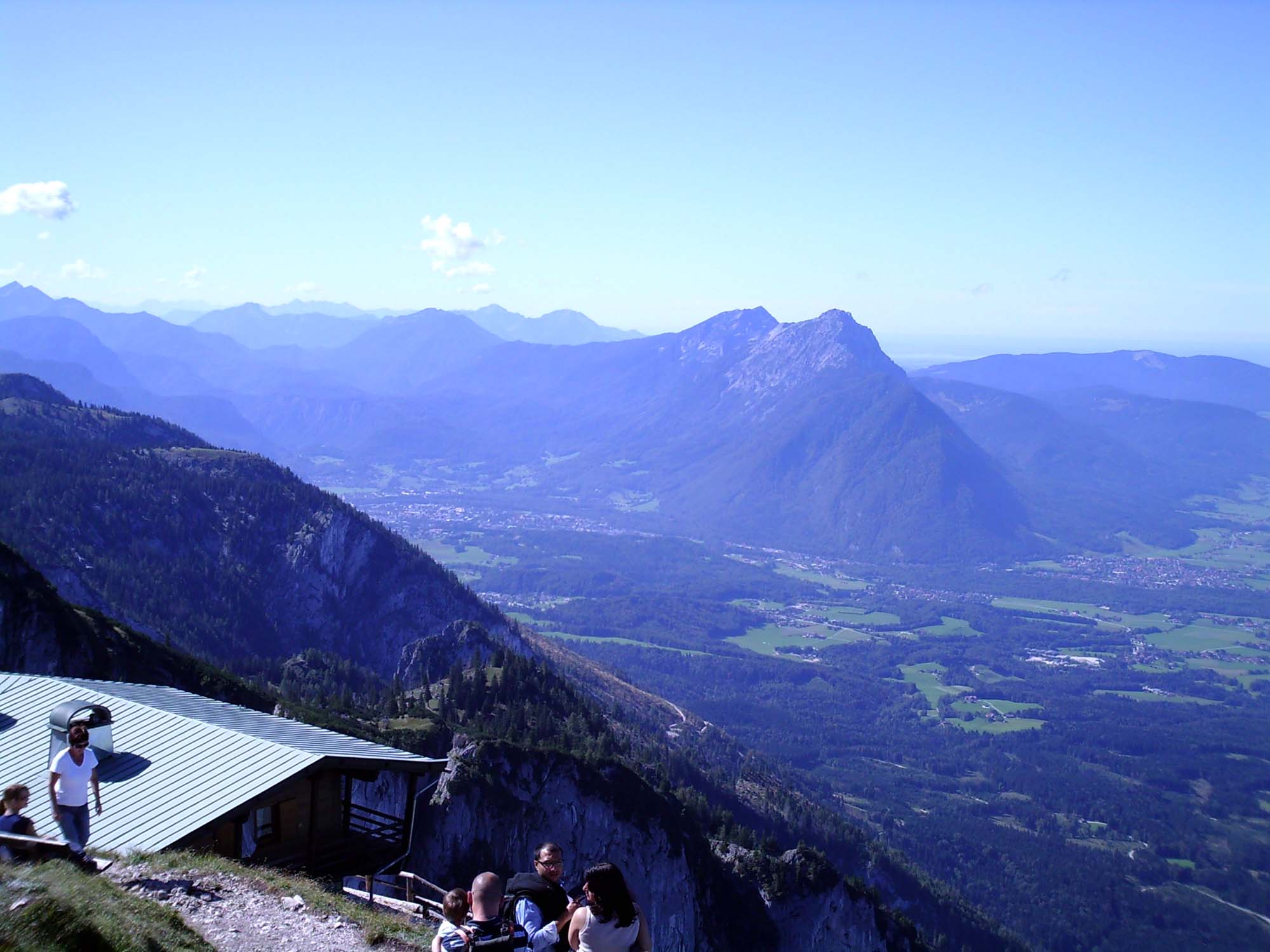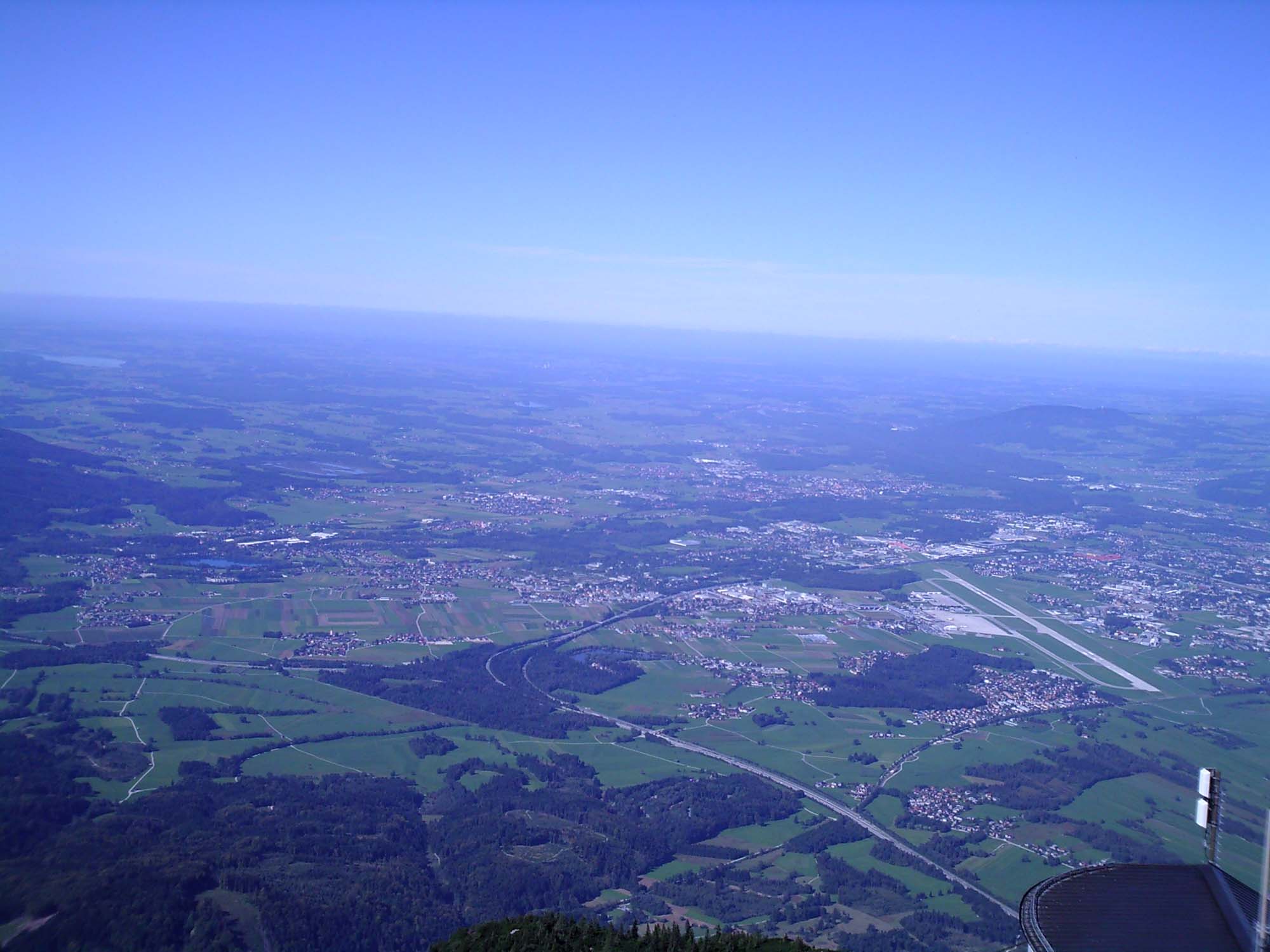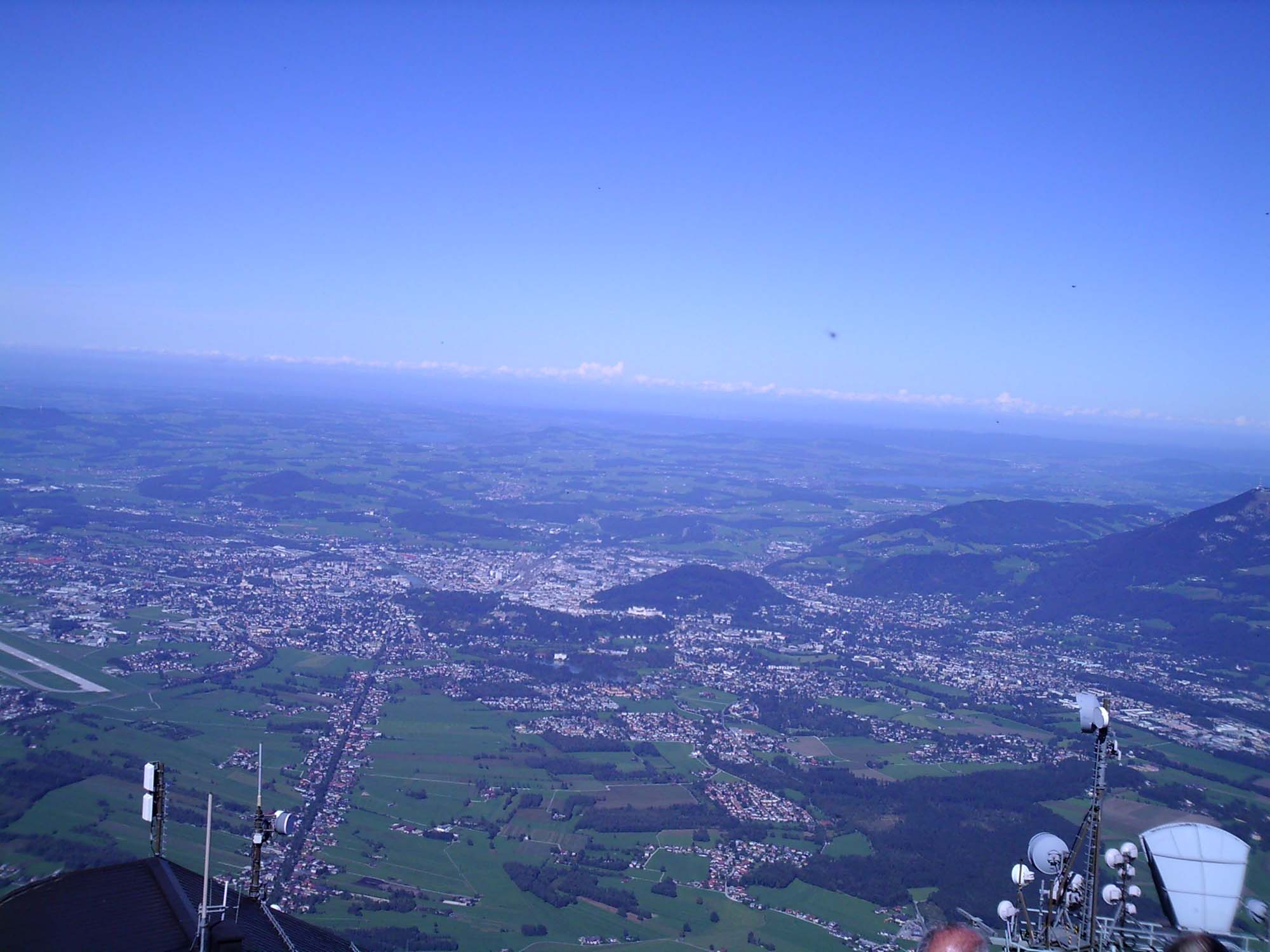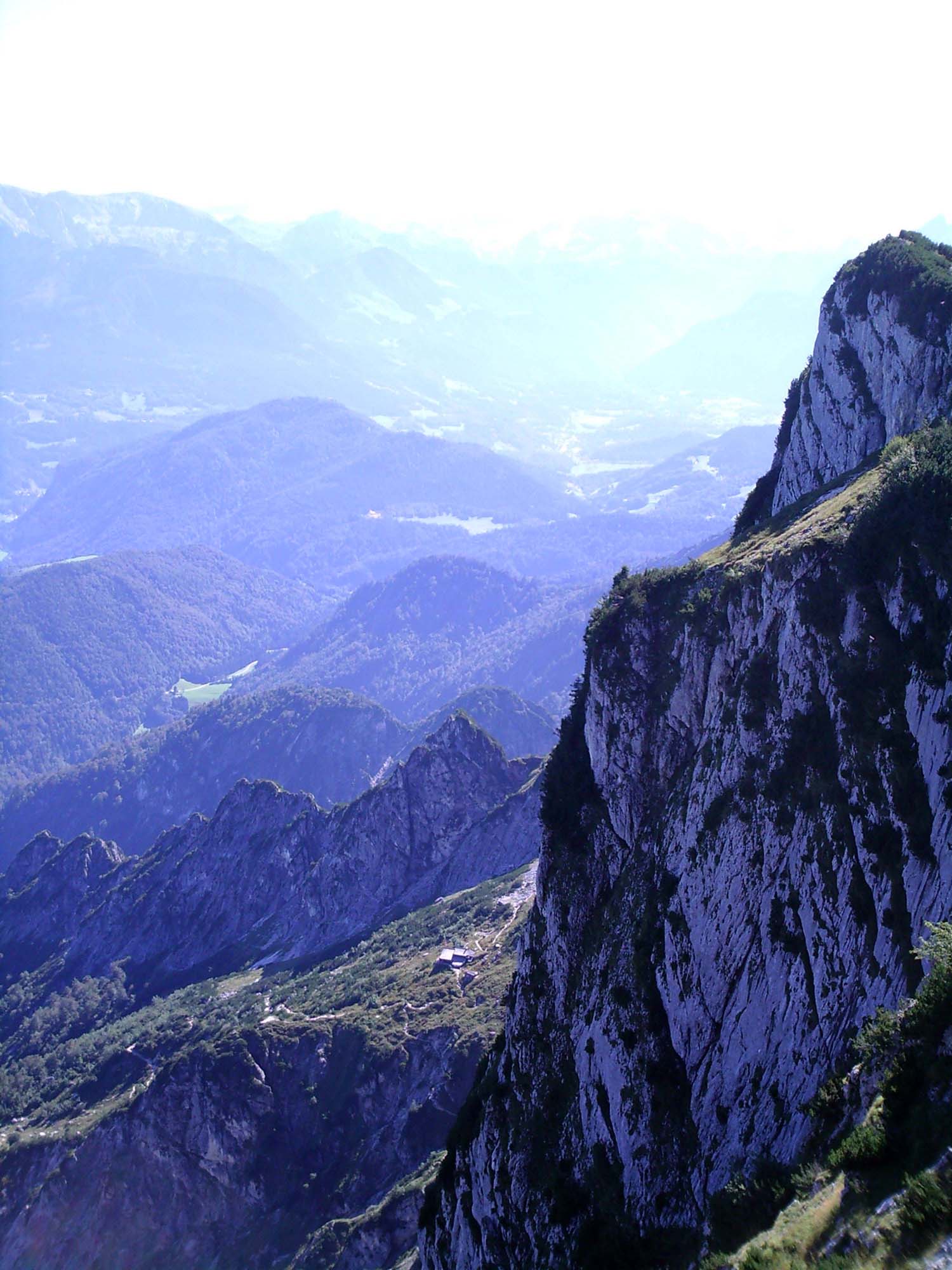 After those breathtaking views, we headed back down the cable car and started heading back to town. We never did make it up into that great big castle on the hill (each time we were there, we didn't feel like taking the 30 minute stair climb) so we settled instead for Mirabell Castle, a smaller palace and gardens located just across the river on the other side of Salzburg. Here are a few parting shots from the last tourist type thing we did on this trip: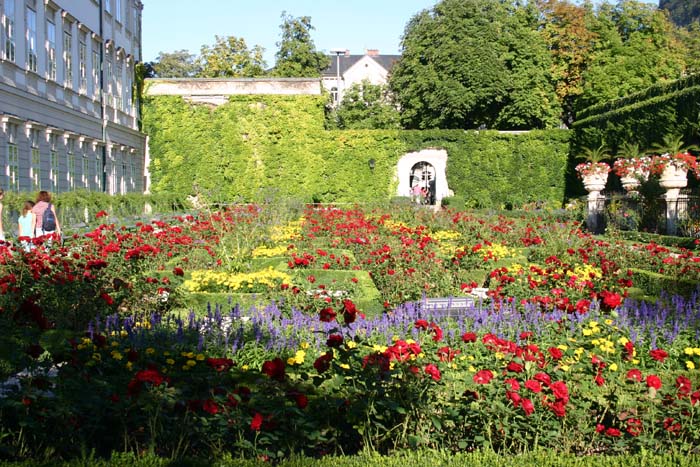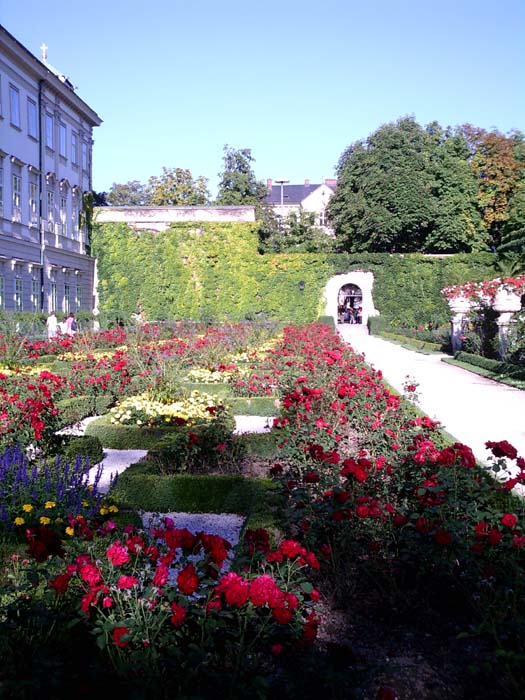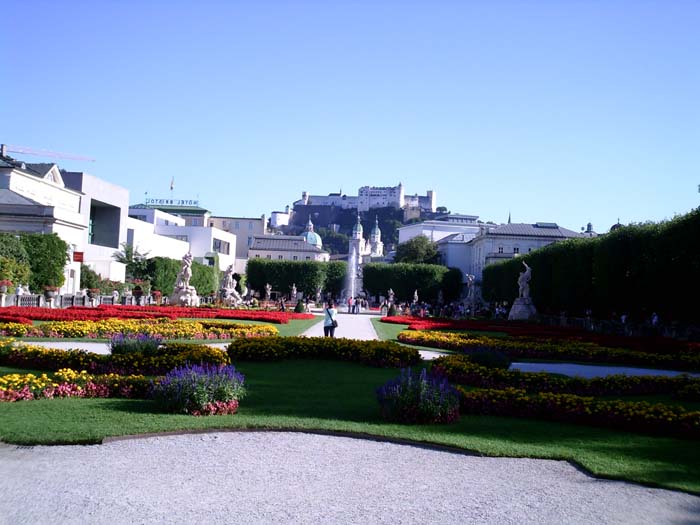 And that was that for our week in Austria and Germany. The flight home was uneventful, if extremely long (and we got to ride in one of the more modern planes this time, the kind that let you pick from 50 different movies to watch, so in between naps there was always something to watch). Customs, by the way, was even more irritating than usual seeing as we chose to fly on the 10th anniversary of 9/11. All in all, though, we were glad to be home, and as usual I'm looking forward to my next tour!