Day 0 - September 3, 2011
Quick ride around Salzburg, Austria
Kilometers: 18
Terrain: Flat with a couple minor climbs
Weather: Sunny and comfortable
After we got the rental bikes, Kelly and I installed our SPD-type clip-on pedals, as well as our seats, and decided to go for a spin. We've arranged for an extra day's stay in Salzburg after we finish the weeklong tour, so we weren't looking to stop and do any tourist type things today...just a ride around town to get a look at the place. Anything interesting we spot will be something we can check out more closely a week from now.
So we headed off away from the hotel, around a high hill, and down to the river Salzach, which runs right through the middle of Salzburg and has bike paths and pedestrian walkways on both sides. There are bike lanes on almost all streets and bicyclists everywhere - far more than you ever see on the roads back in Dayton, Ohio. Plus, people actually stop for bikes and give them the right of way, which is amazing. Instead of people honking or yelling at you, they actually don't mind your presence! Amazing.
Anyway, we just followed the bike path along downriver for about 8 kilometers before breaking off to check out a church on a little hill a short distance away, then returning. There wasn't much to the ride at all, and the sun was going down anyway so we didn't have much time. Still, it got us used to the bikes, and gave us a shot of energy that lasted through dinner, after which we slept soundly despite the tiny hotel rooms.
Here are some views from along the river Salzach. The first is a castle up on one of the nearby hills, just behind the university. This is Festung Hohensalzburg, a fortress we'll be vising later.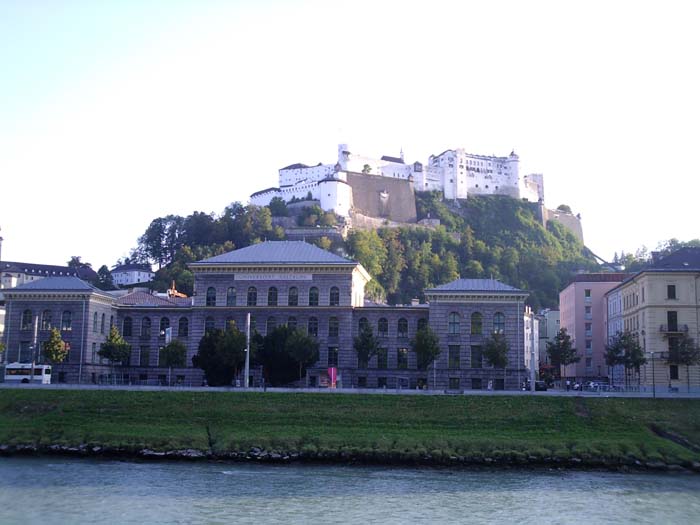 This view here is to the left of the previous one, showing more of the river we're following as we ride. There are numerous bridges all along the way, some designed only for pedestrians or bicycles.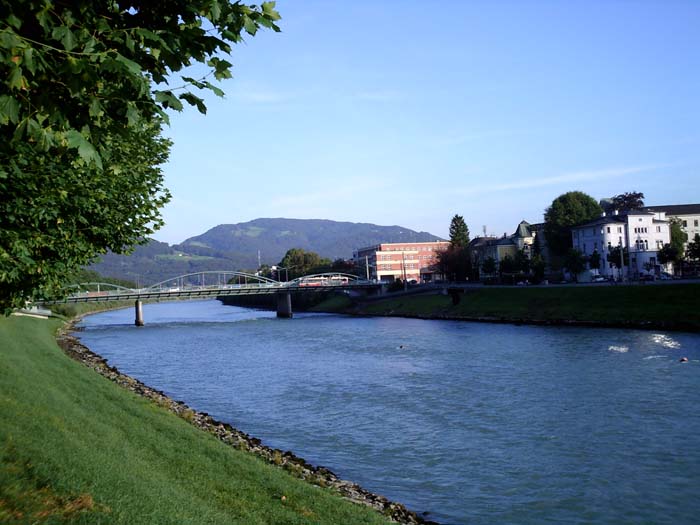 Here's one of those walkways, with another view of the castle and city center in the background.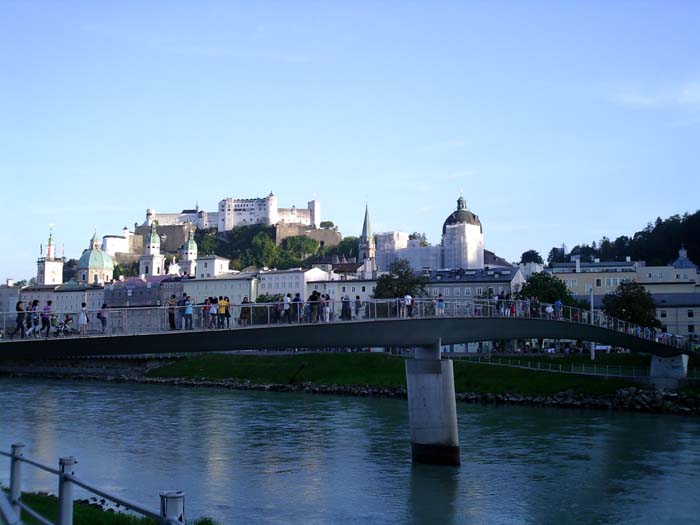 Once we got as far along as we wanted to ride, we headed over to get a look at this church, and to take a water break. Then it was back to the hotel.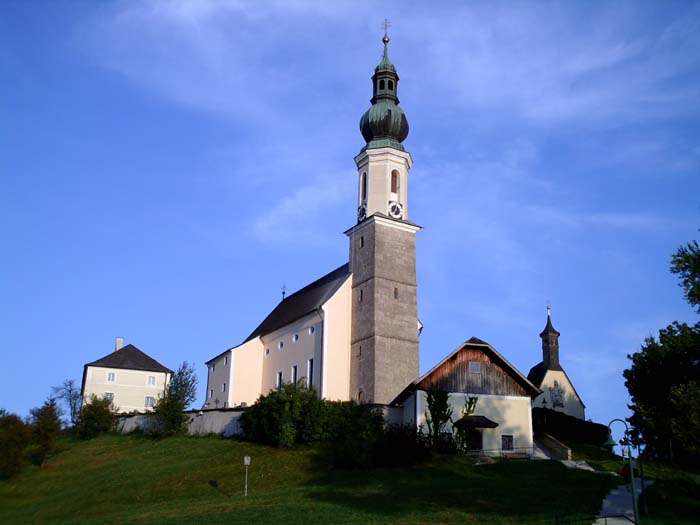 One last shot looking out over the river. In case you were wondering why there weren't any people out there swimming or on kayaks or anything, this is why.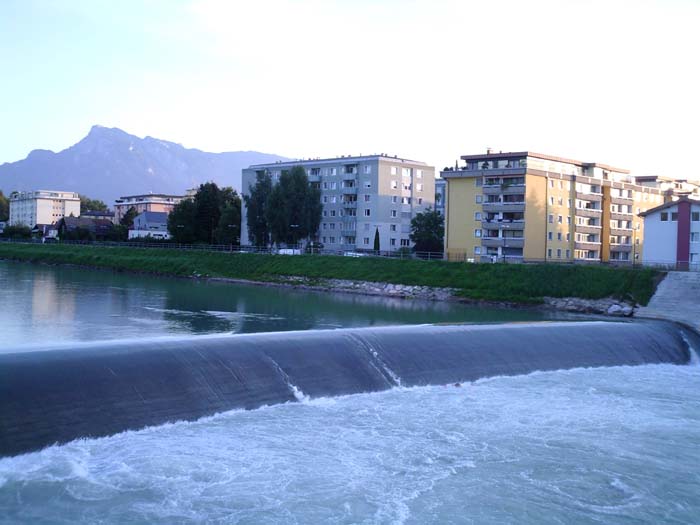 This picture was of another church up on hill across the river as we rode back. The sun was setting so I thought it might make a nice picture, so here's a lovely silhouette view that shows almost no detail.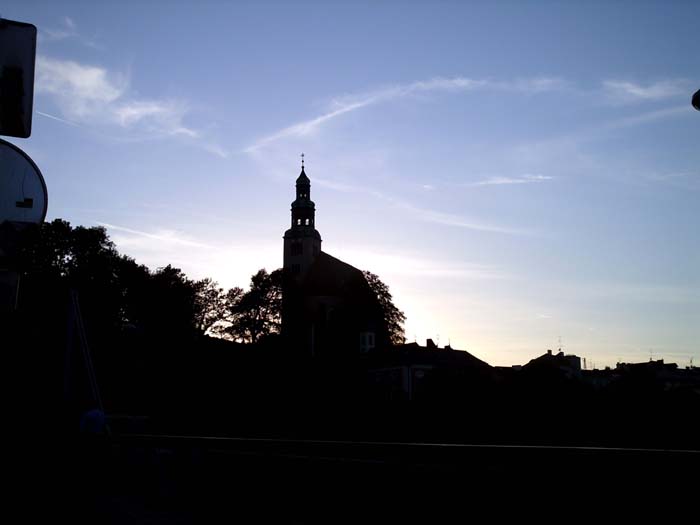 Now, here's a photo of this cute little miniature room at the hotel, showing the tiny bed I was forced to squeeze into. This was me trying to get a nap in just after we arrived in Salzbug, before we met the Eurobike people. I think I did managed to sleep a bit but not very much. By the time night came, though, I slept soundly despite the lack of space. At least it was more room than I had on the plane, right?