Day 0 - February 25, 2015
Easy beach cruise from LAX to Huntington Beach, California
Miles:40
Terrain:Mostly flat with the occasional hill thrown in
Weather:Sunny with light southerly winds
After arriving yesterday I got the bike all set up and ready to go, except for some items that had to be packed away. The first order of business, though, was shipping the cargo case home. The case is huge, about 5 feet high when stood on end, and weighs about 30 pounds, plus I had to stuff my large suitcase in it, along with a couple of items I wasn't keeping on the bike (like my street shoes, and a sweater, and a book I finished reading on the plane). By the time all that got put inside I had to lug a 53 pound case just over a mile to the nearest shipping place. Plus it cost over $100 to ship via ground, but at least it's on its way home. Even counting the $75 fee for the oversized luggage on the plane, I still spent way less on this than I did getting everything to Florida back in 2012, so I'm well under budget so far.
Once back in the room I packed up the bike and got out around 11am, and stopped immediately at the Carl's Jr. at LAX, a fast food place that's sort of a tradional spot whenever I happen to be using this airport. I've probably eaten there a dozen times in my life and I've never lived in this city! After that it was off for the slow cruise around the airport to the beach, and then along a couple of bike paths plus a whole bunch of the Pacific Coast Highway. In fact, I recognized a lot of that road because I was on it for a day back on the West Coast bike ride several years ago. I never really thought I'd ever ride that stretch of highway again, but there I was...funny how things work out sometimes.
Anyway, I kept the mileage low today and stopped for geocaches regularly to keep from staying on the bike too long. By the time I rolled into my hotel just after dark, I'd collected 25 of them, which is a lot more than I expected. They do add a tremendous amount of extra time to the ride so I have to be careful about how many I stop to look for. Tomorrow's ride will be on bike paths almost exclusively so I may be able to get about the same number, assuming I don't get a late start.
Here are a few photos to enjoy. Here's my bike enjoying a break at the airport.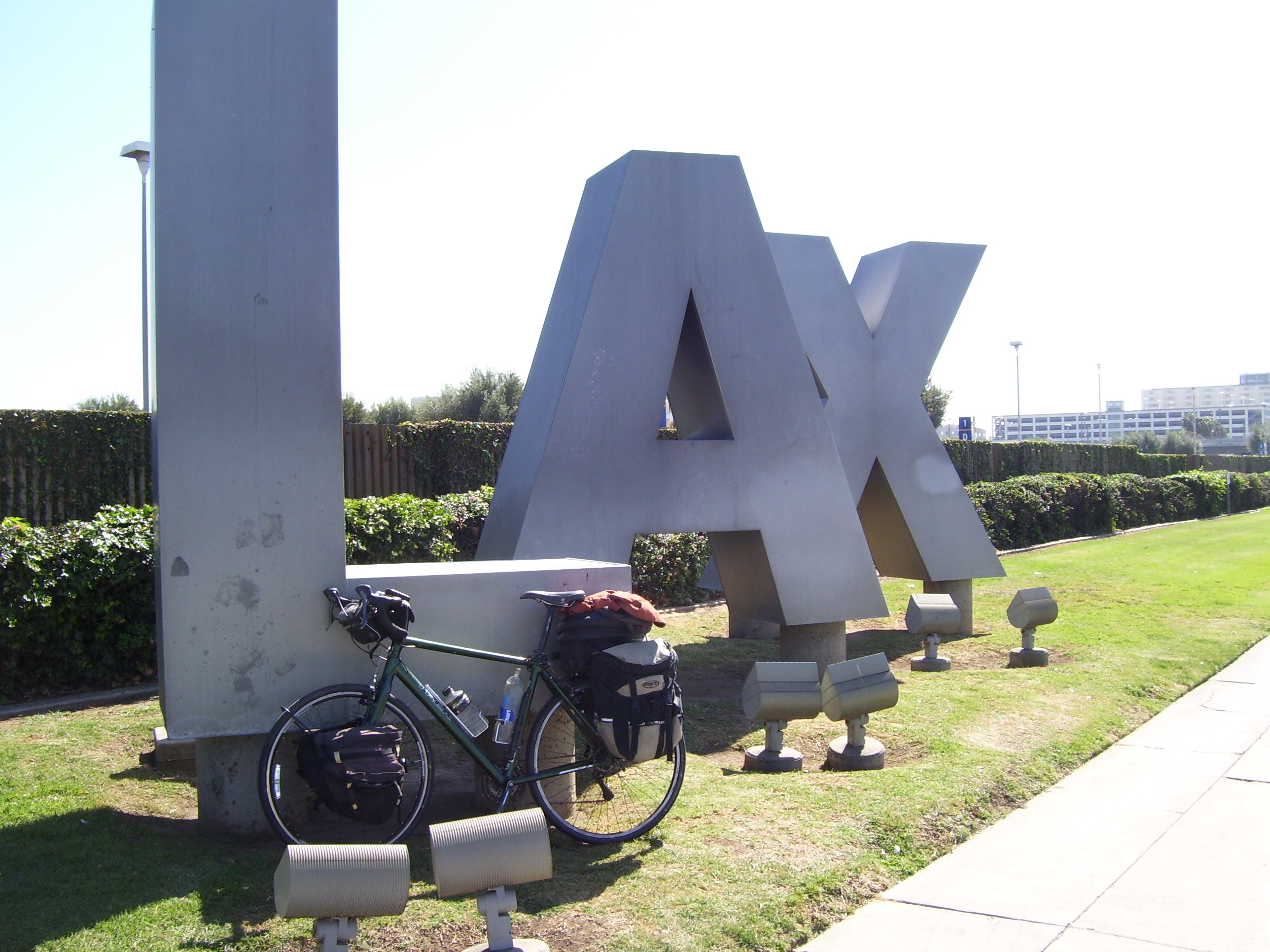 These next two are iconic shots of the beaches along this part of the LA area. I think this is Manhattan Beach or somewhere very close to there. Note the bike path running right alongside. I wish I'd known about these when I rode through here last time.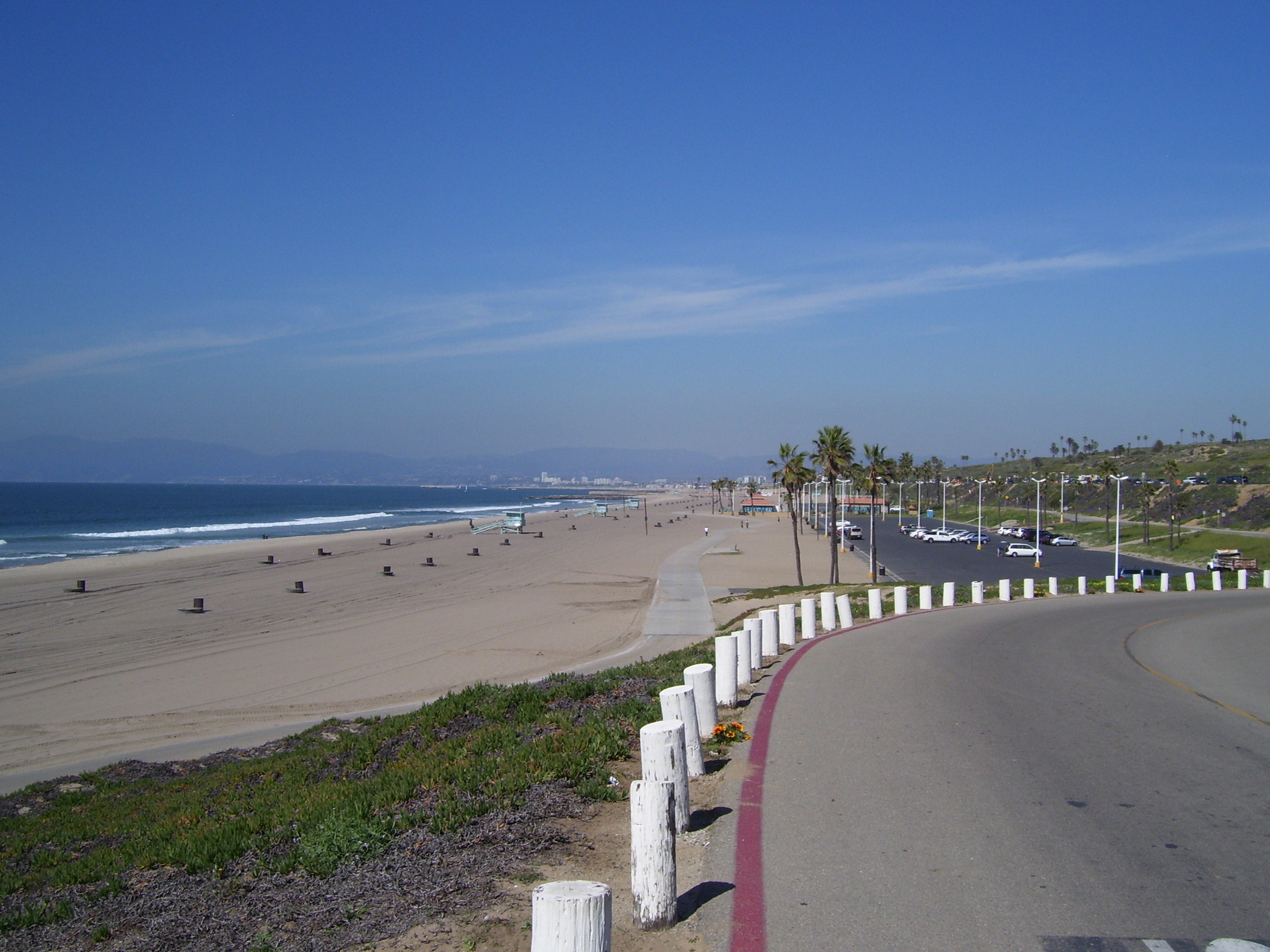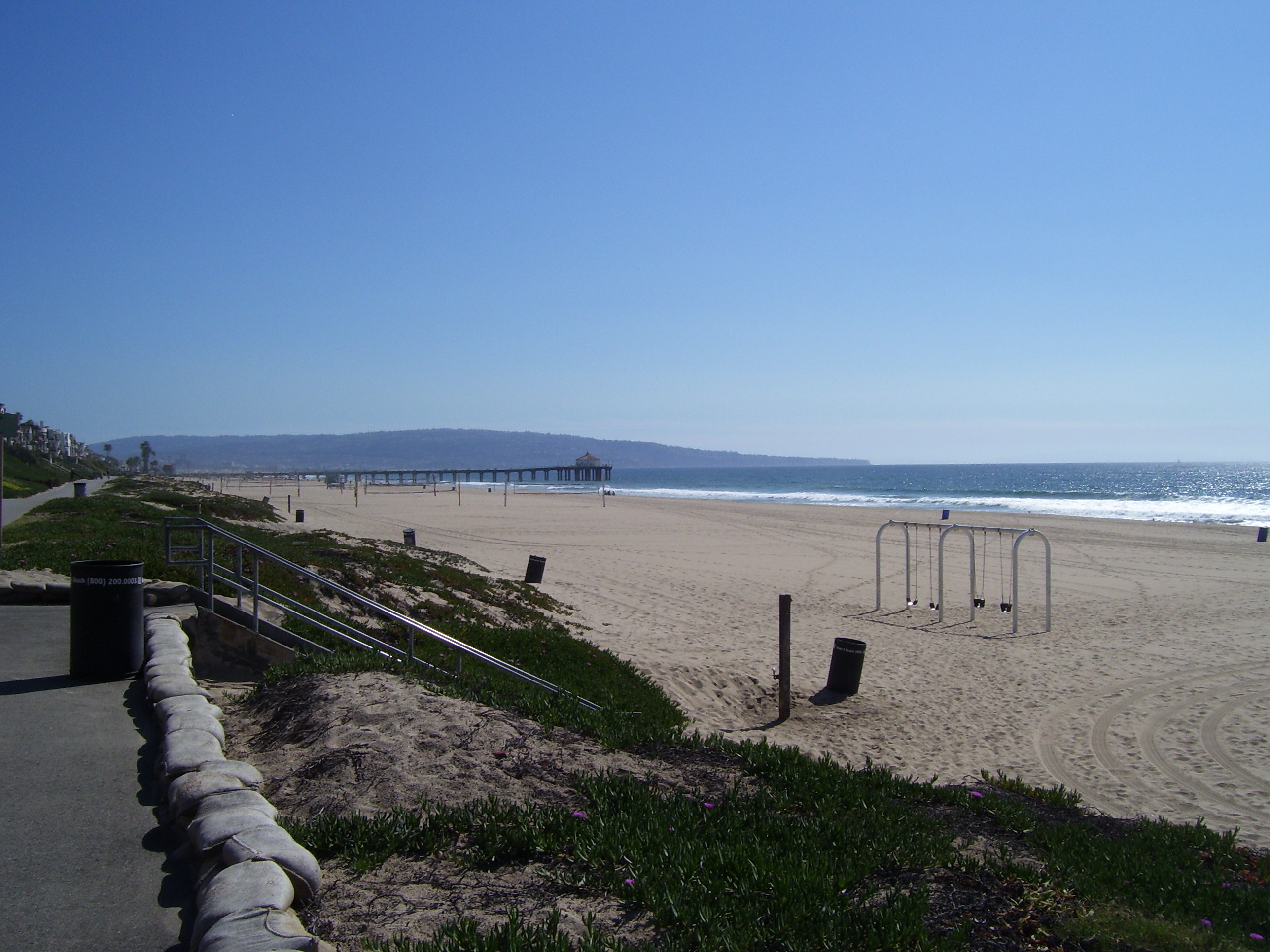 The trail eventually wound to a marina and through a parking garage to this area, which was sort of interesting to me as I've never been on a bike path that went through a building like that. Notice the big hill in the background, which is Palo Alto. Last time I rode this way, the PCH took me closer and closer to that and I kept worrying that I'd have to climb over it, only to suddenly swing east at the last minute and bypass it entirely.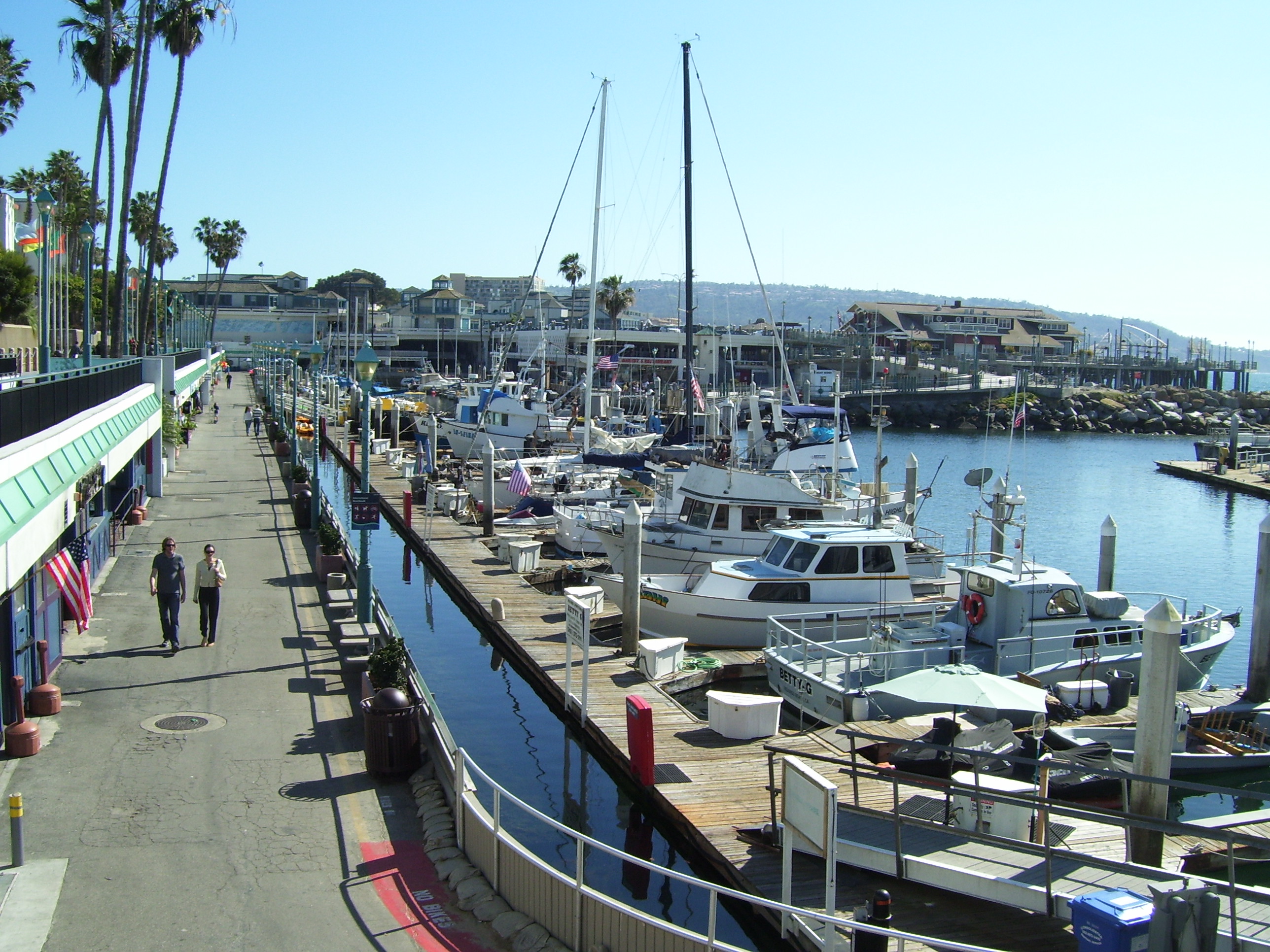 Anyway, once I got through that area it was onto said PCH for me, and on I went through lots of lights and urban type areas that were totally boring. This is one of the better views I had while riding along...a nice descent after climbing a minor hill. Of course there's a light at the bottom...there are ALWAYS lights at the bottom of hills! They design them that way.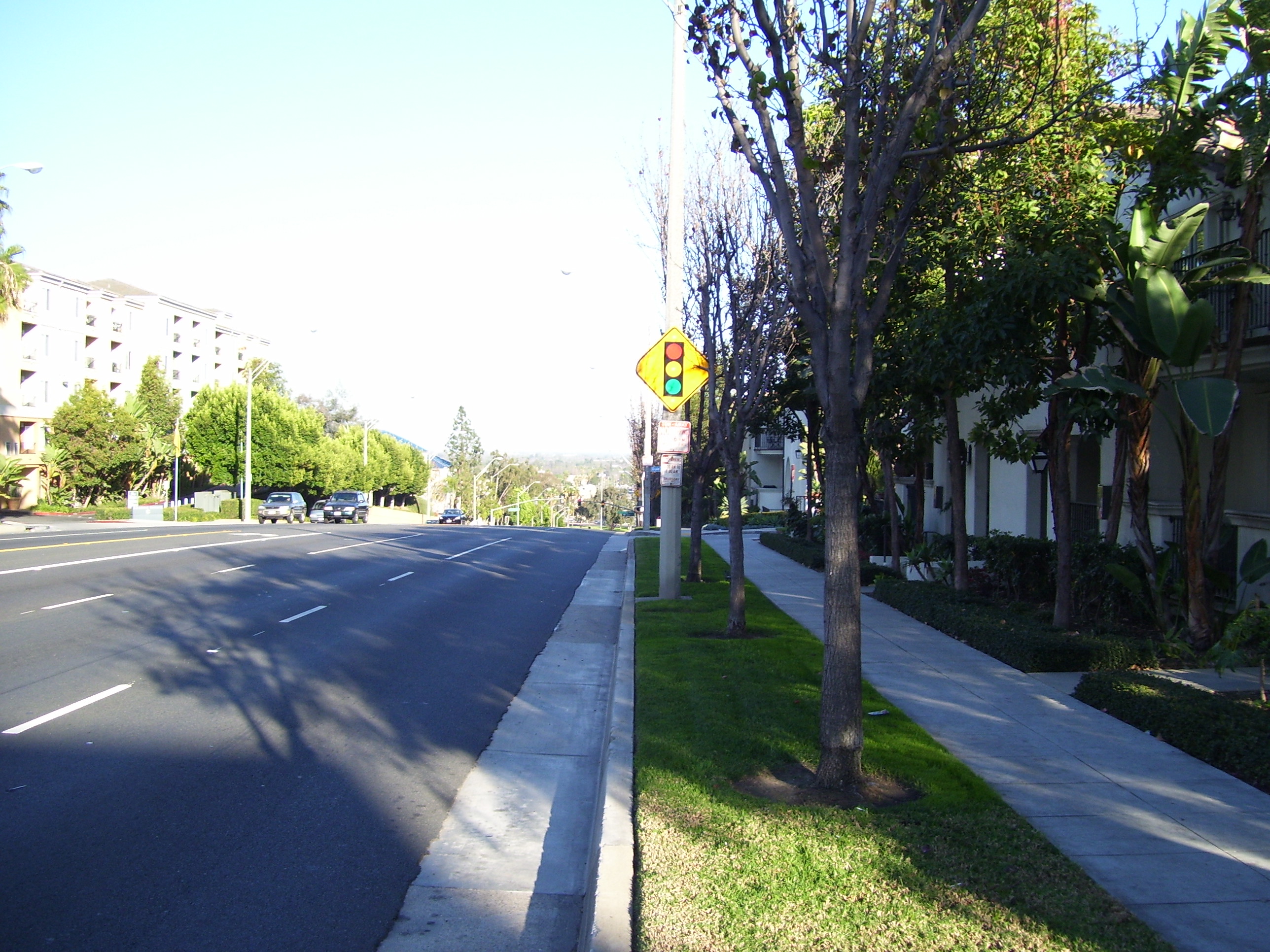 Remember I mentioned everything about the PCH seemed sort of familiar since I've ridden this way before way back in 2010? Well, here's something I definitely remember from that trip...it's a water tower, or hotel, or something...along the beach side of the road in Sunset Beach. (Here's a link to the original post with my picture back then...page down to near the bottom.) As it turns out, the hotel I picked for tonight is just a few miles past this thing. Never thought I'd see that again!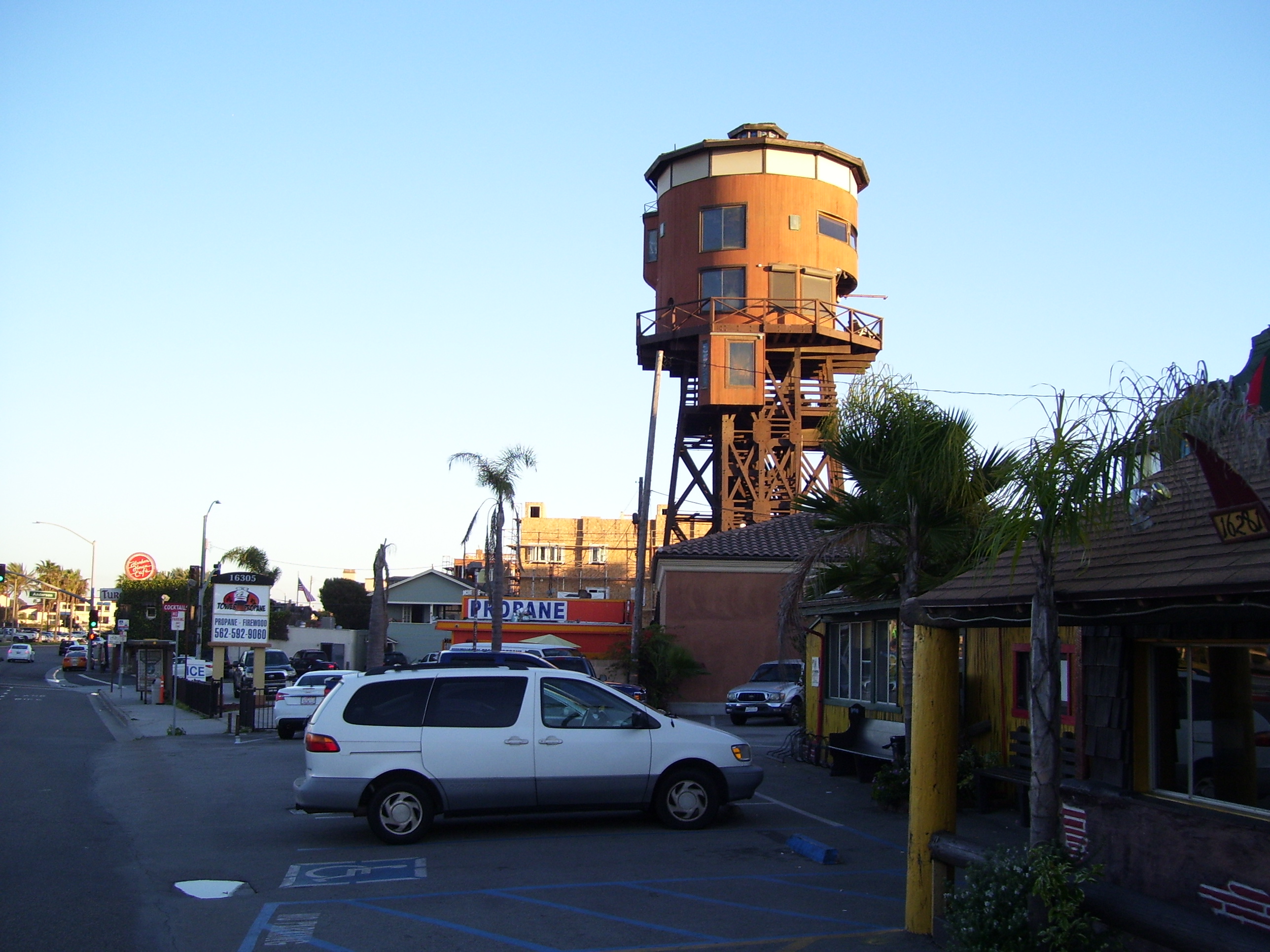 Before going to the hotel, though, I was in Sunset Beach and it was close to sunset, so I stopped and went out for a photo. Not the best one I've ever taken of a sunset, but you get the idea. All the boats out there are container ships anchored offshore due to labor disputes at the docks in LA. There were a whole lot more of them off to the left that you can't see in this picture. I bet the people who live here are fed up with that.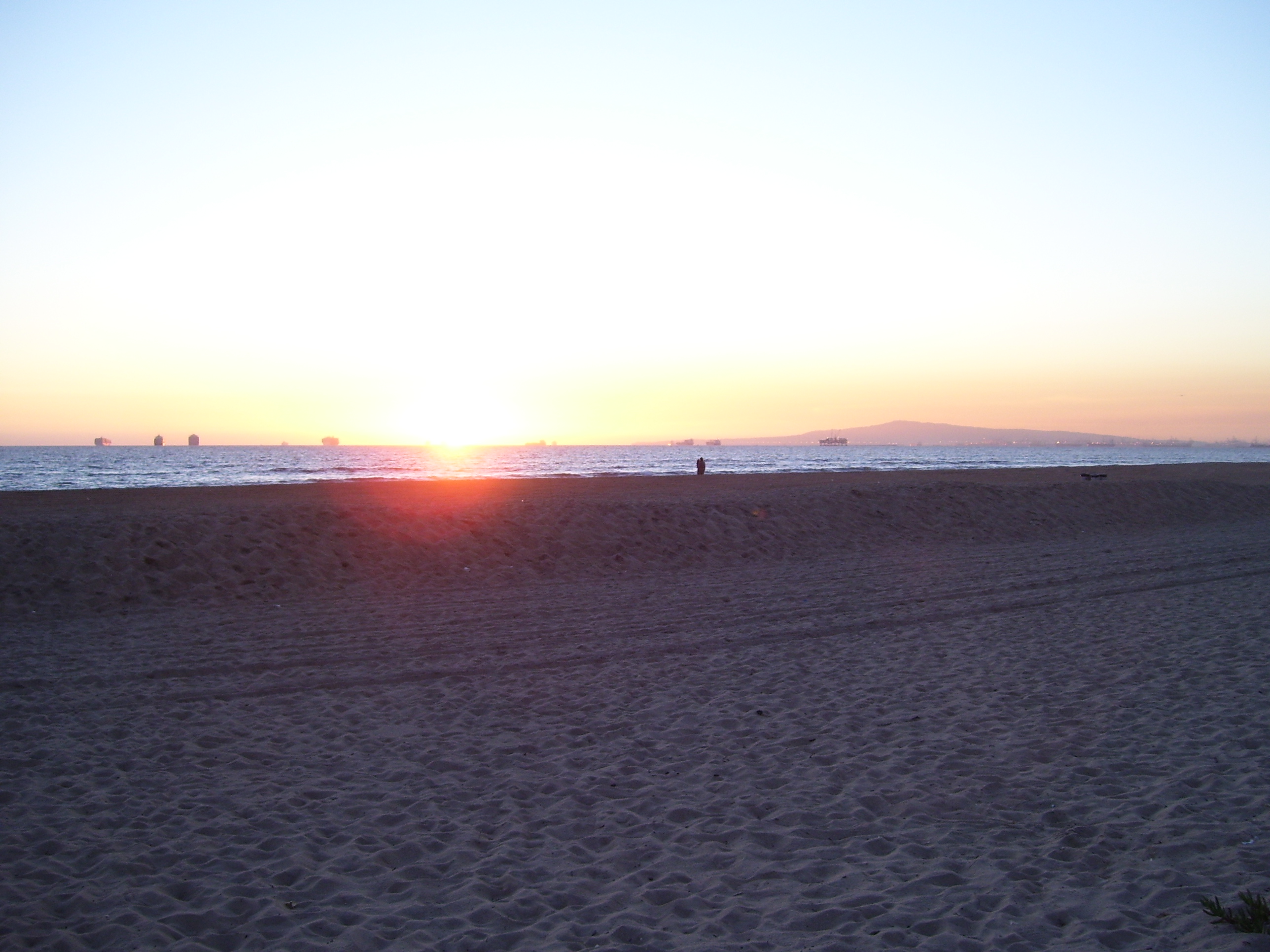 One last photo for you, taken just before I got to my hotel, after the sun went down. The container ships look kind of pretty out there with all the lights on, don't they?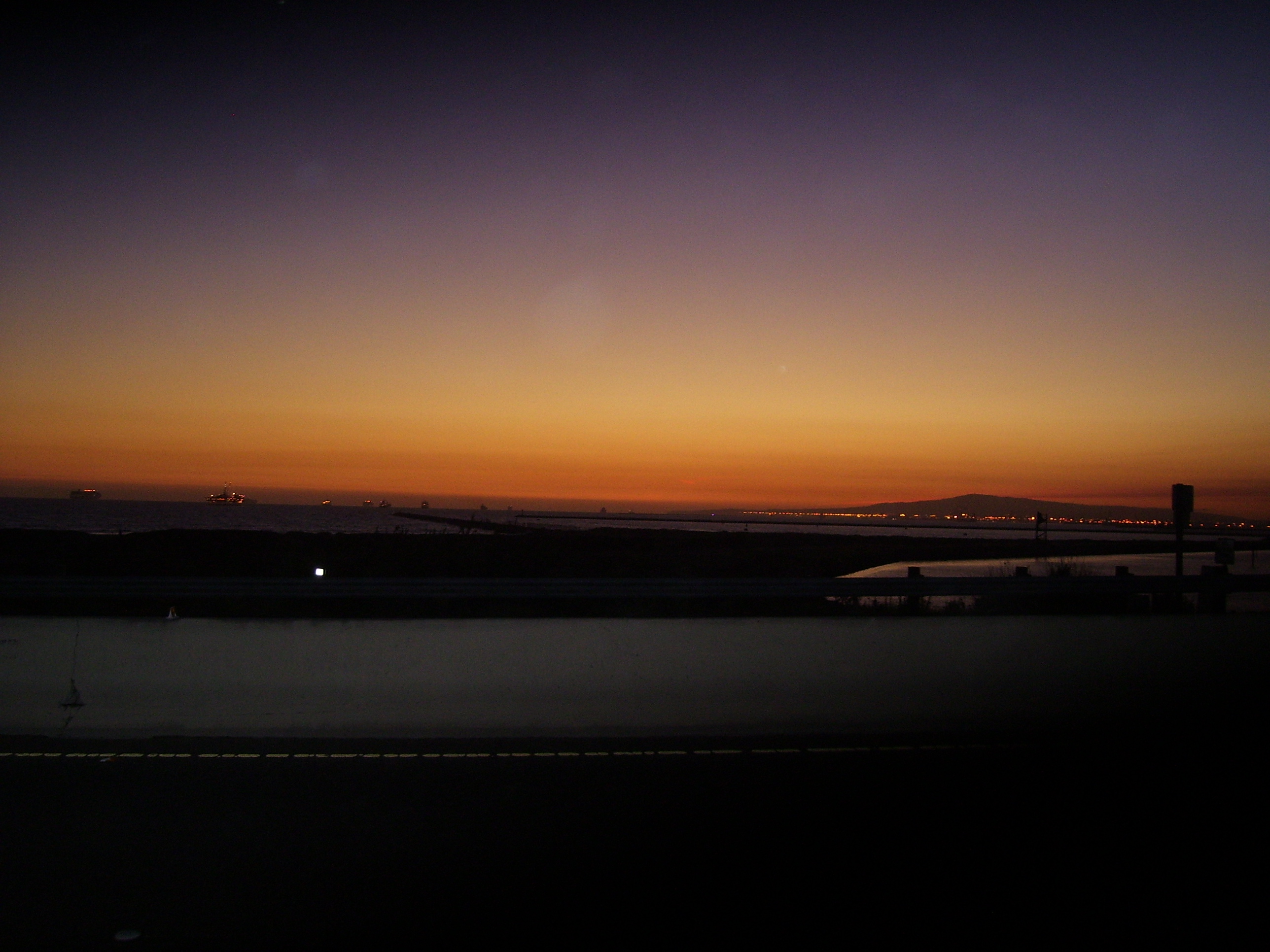 Anyway, that's it for now. Tomorrow the ride officially begins as I set off from the beach and try to make it 75 miles to Redlands. It's mostly uphill, but gradually (almost all along the Santa Ana river, on bike paths most of the way).