Day 33 - March 30, 2015
Opp, Alabama to Blakely, Georgia
Miles: 95
Terrain: Pretty much endless hills all day long
Weather: Warm and partly cloudy (one rain shower), light to moderate tailwinds (woohoo!)
Today's weather forecast suggested I might actually get some tailwinds, so I prepped for a possible ride all the way to Blakely, across the Georgia border, with the optional early finish in Dothan at around the 65 mile point. The main concern here was about 2,200 feet of elevation gain going all the way to Blakely, and no matter how nice the tailwind might be, hills still gotta be climbed.
Incidentally, it really is nice to be able to quickly and easily see elevation using Google Maps. I haven't really had easy access to those numbers in past tours, having to rely on topographical maps to sort of estimate how bad the hills look without really having numerical stats to guide me. It's extremely handy to be able to factor into your daily ride calculations exactly how much climbing you're going to be doing. The only downside is having to be online for it to work, and hotel wi-fi sometimes doesn't happen (like tonight, for example). I still figure out alternative plans, of course, even knowing the total elevation gain, because I never know how I'm going to feel until partway through the day.
Anyway, before I even got started, I had a nice fortune from last night's Chinese dinner to give me some early motivation...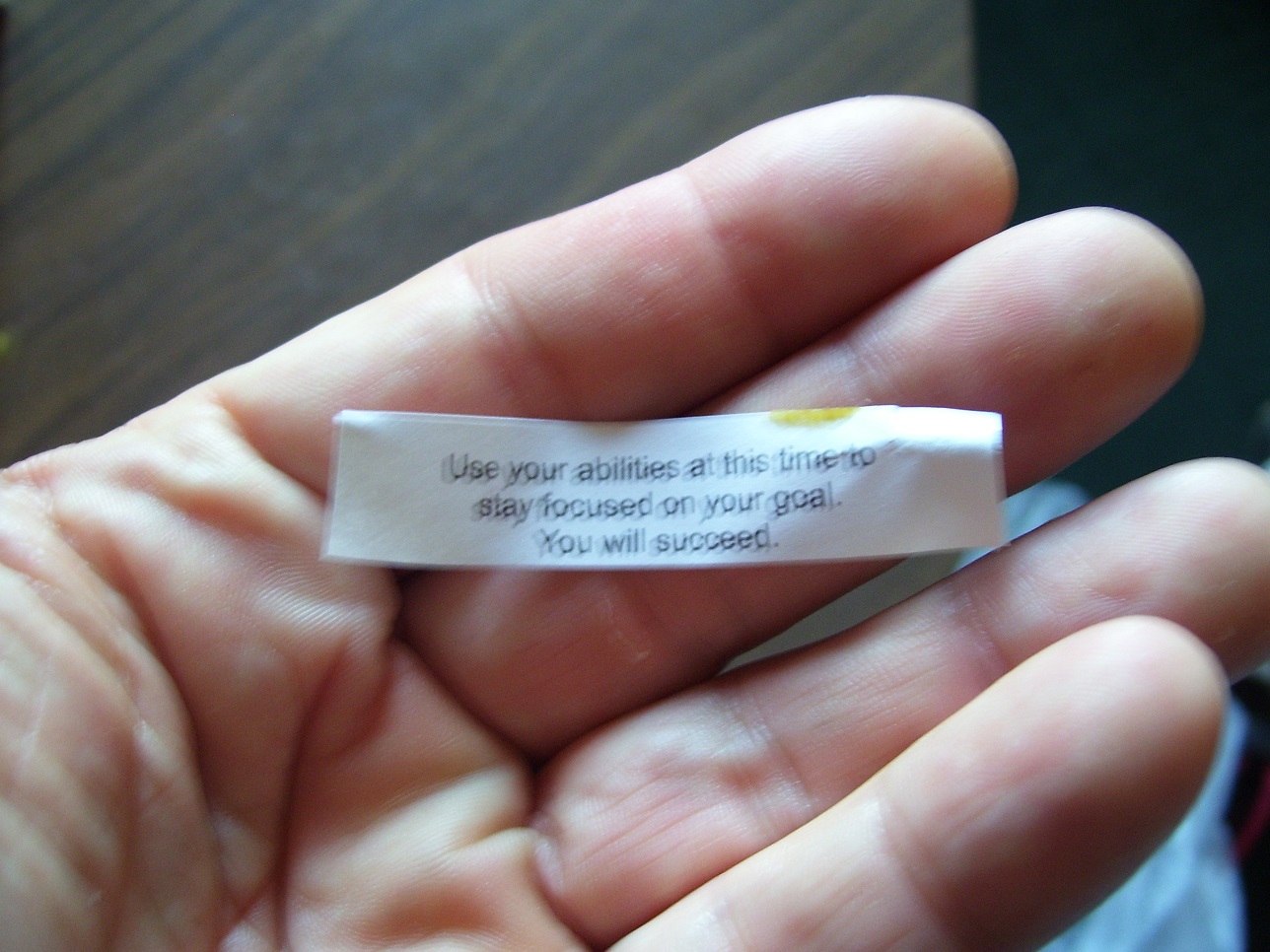 I got out the door exactly at 9am, figuring on a long day in the saddle, and also keeping in mind two other things: #1, if I reached Georgia, I would enter Eastern Time and lose an hour, and #2, these nasty looking rain clouds: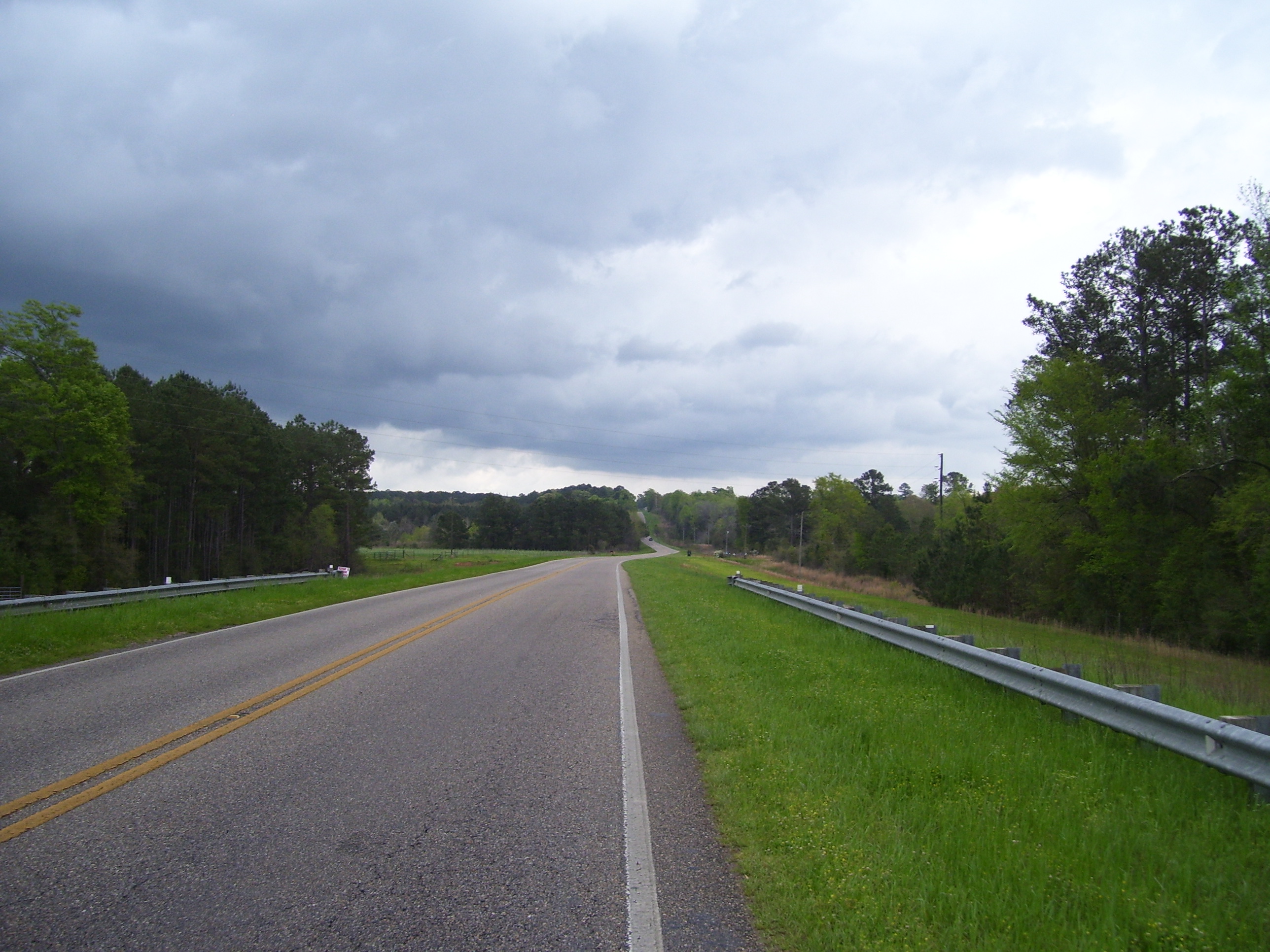 The forecast also called for scattered thunderstorms for the first 4 hours today, so I had to stay wary and be prepared to hunker down for half an hour or more if the rains came. The picture above was taken about an hour into the ride. In addition to the clouds, also note the total lack of shoulder again, and also, see how the road ahead climbs almost over the top of the trees...yeah, those are the sort of hills I got to ride over all day.
Every now and then while riding through these rural areas I pass something like this. I can't help but wonder, this used to be somebody's house, what happened to make it wind up like this? Did the owners move, pass away, what? I'm sure there's a story here, but there's no way I'll ever hear it.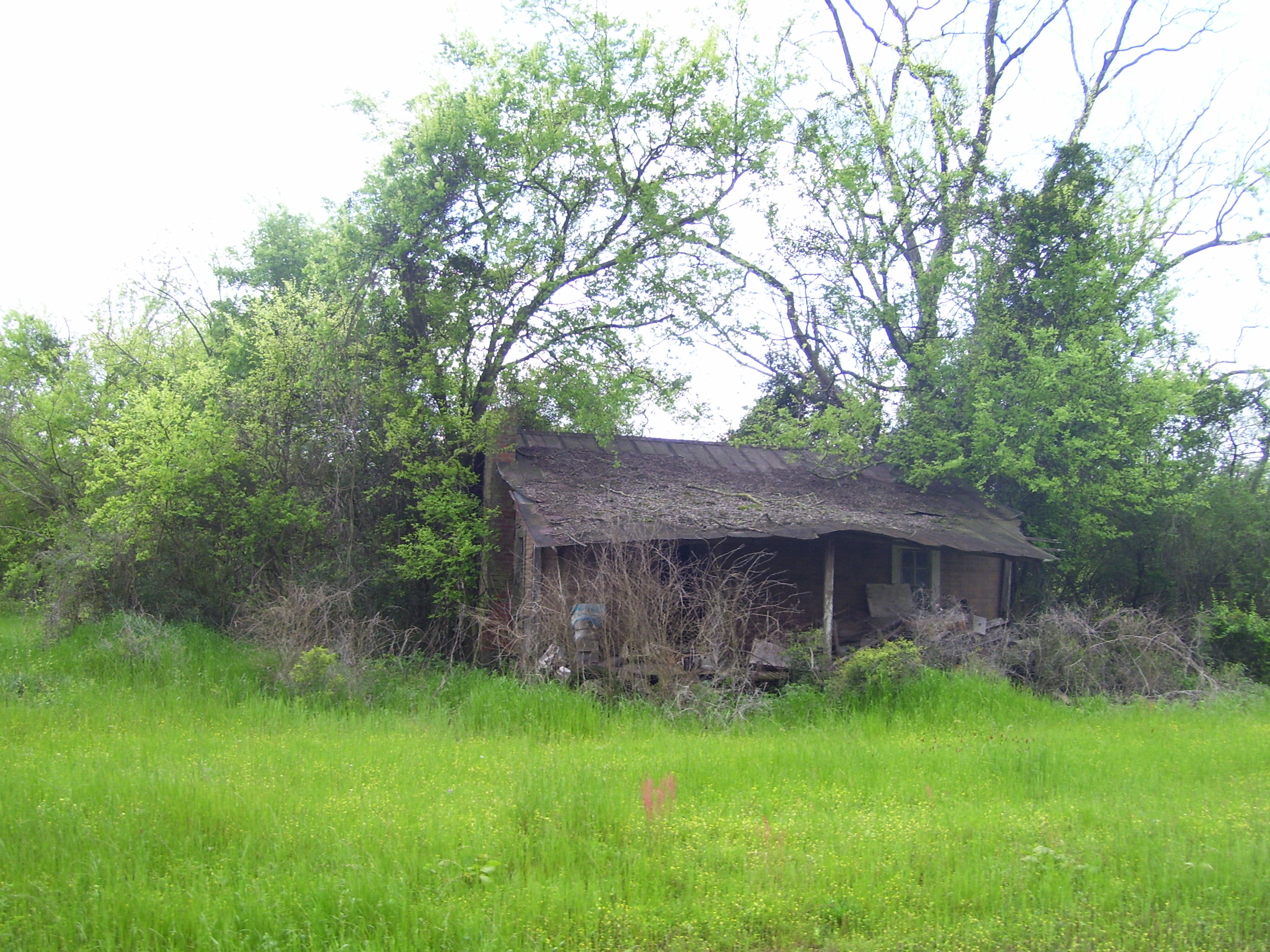 Some people grow gardens in their yard, others work on their cars, or do landscaping, or whatever. This guy keeps bees. (Notice how he avoids mowing the lawn too close to them. Smart fellow.)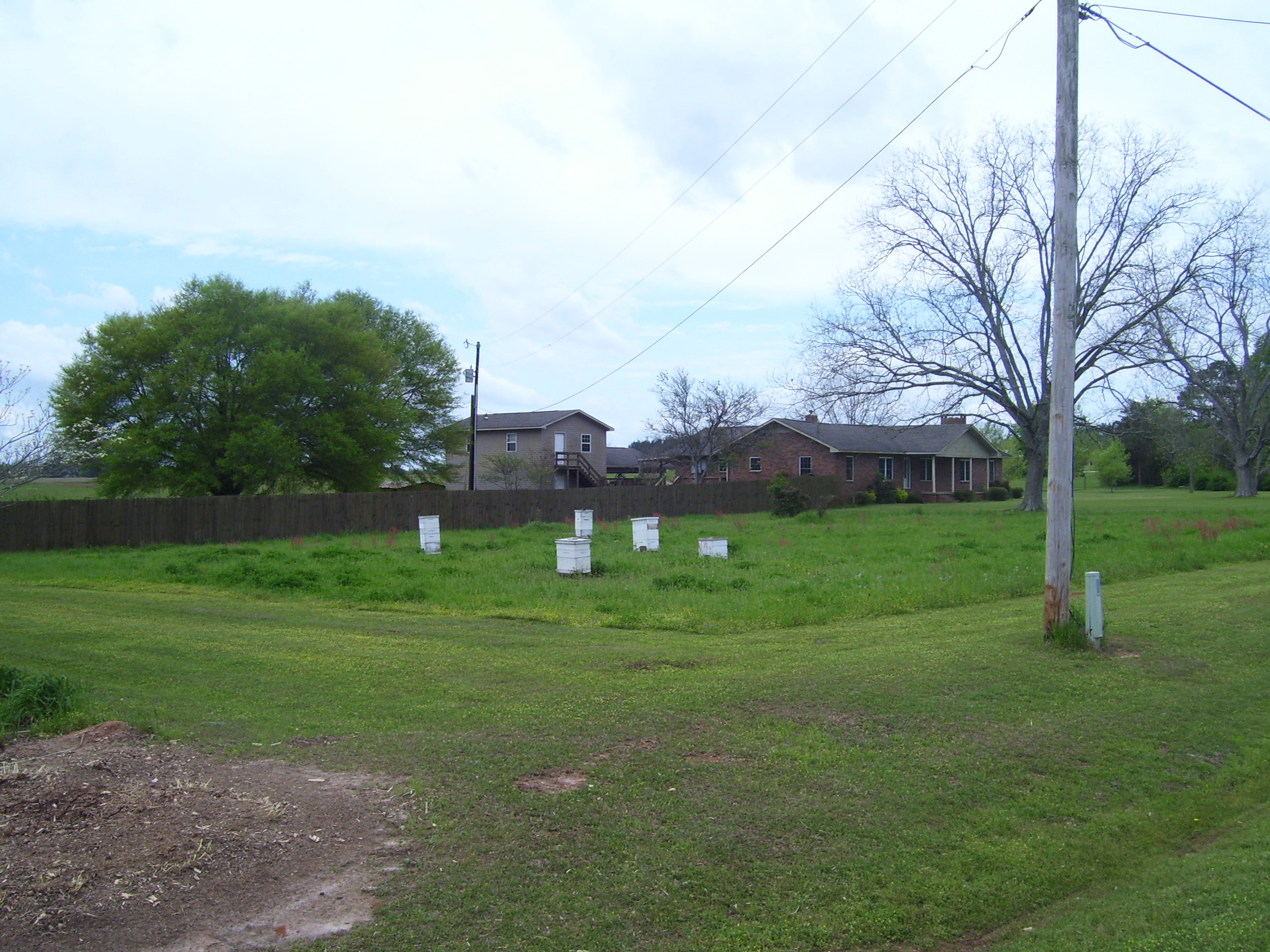 In the town of Enterprise, I came across this bizarre statue in the middle of the street in downtown. What is that she's holding? It looks like some kind of bug.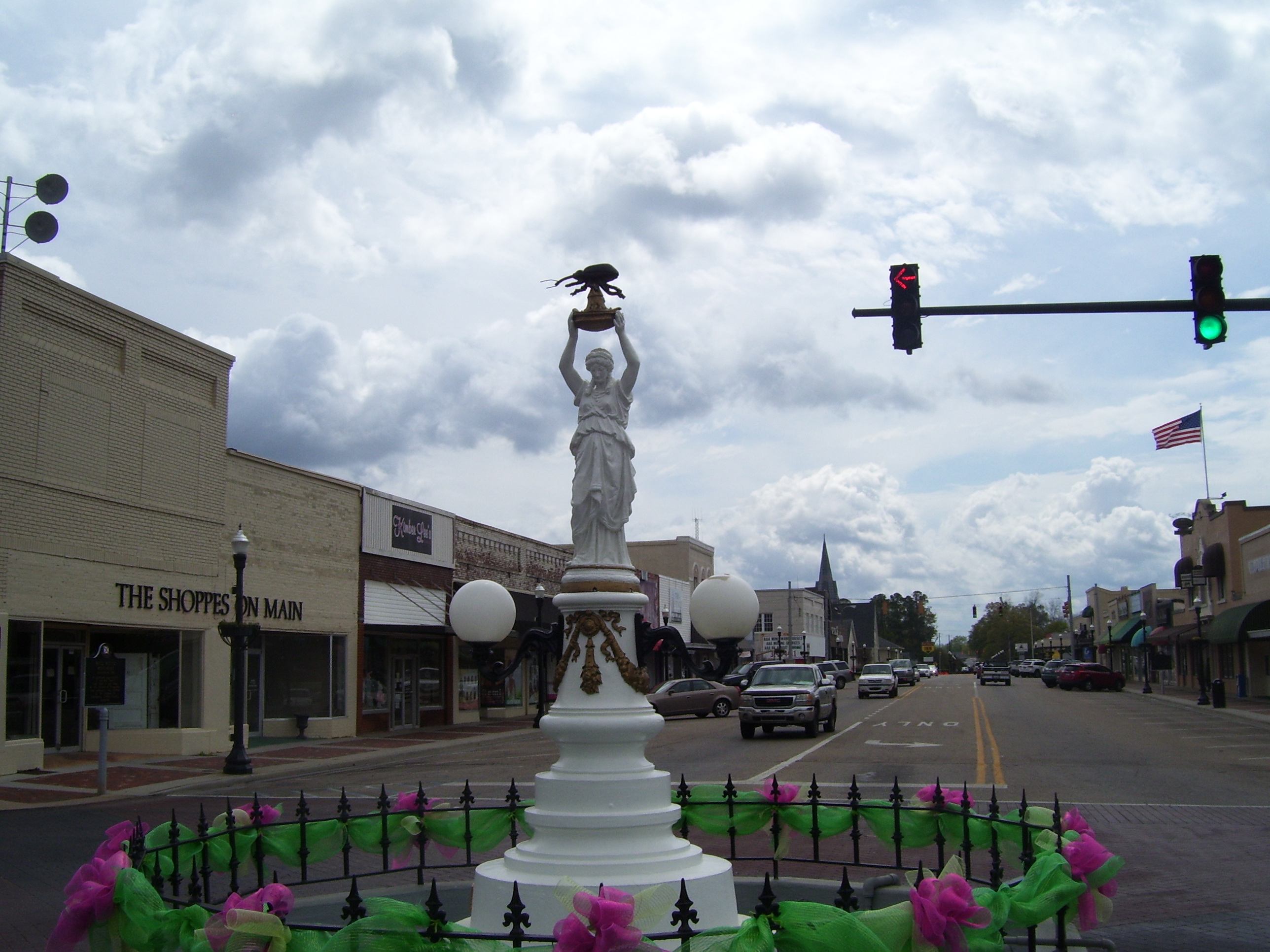 That's eactly what it is, actually....here's another angle that explains everything.
That was certainly illuminating, wasn't it? I'm left with absolutely no questions whatsoever about this. None at all.
Oh, and parked very close by, I saw this...I thought he retired.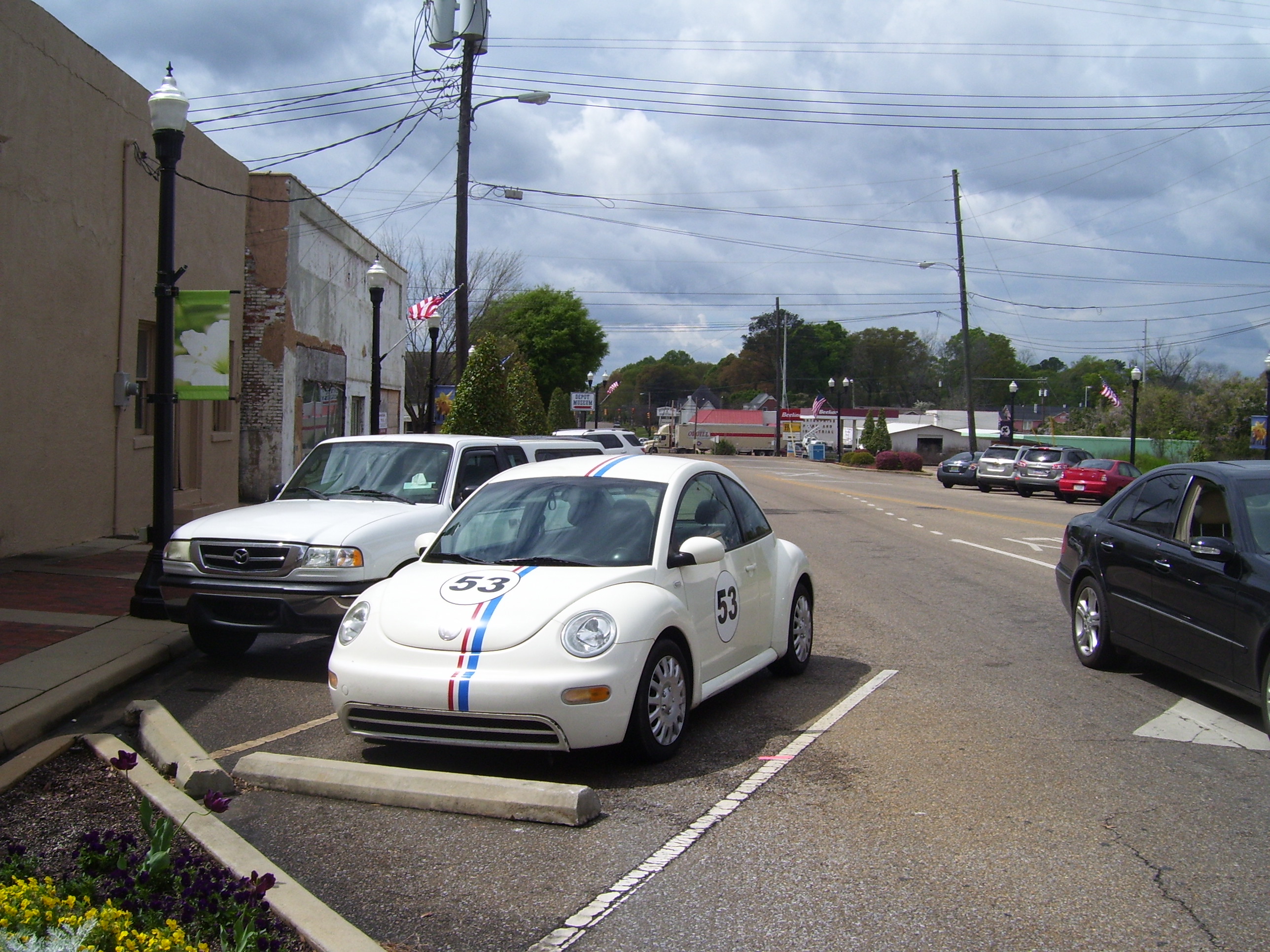 Shortly after this I reached the edge of Enterprise and stopped for a bite to eat at a gas station that had a small deli attached (since I managed to pass right through town without seeing any fast food joints). While in there, the skies opened up and it rained for about 15 minutes...just long enough for me to eat lunch. A wonderful piece of timing right there, although the food wasn't all that great.
Anyway, after riding out of Enterprise and back into the country, I took a couple of random scenery shots just for the record. Here's a look to the north as I head almost due east towards Dothan.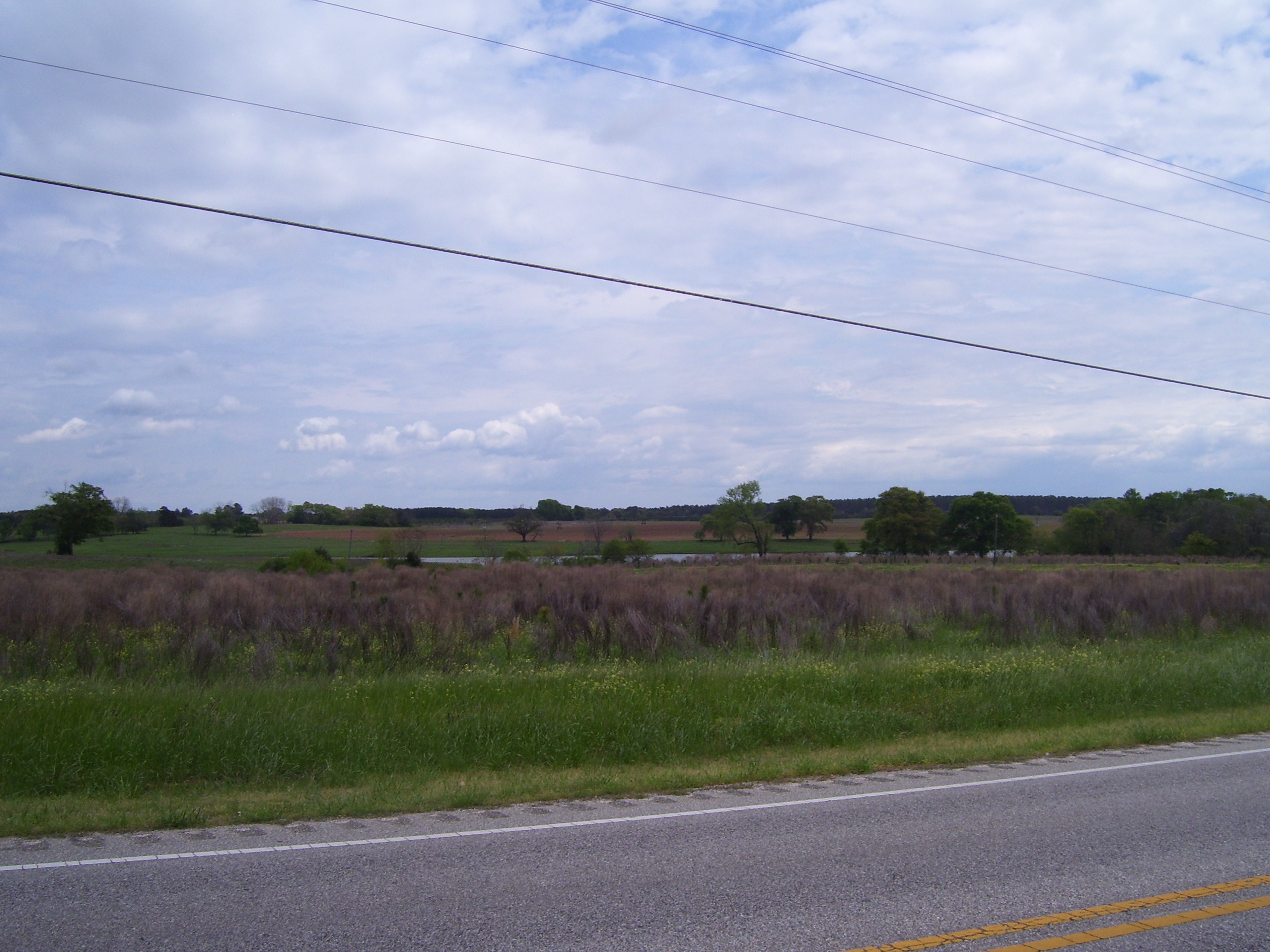 I passed a lot of this, too. The skies still haven't quite cleared up, but I didn't get rained on again.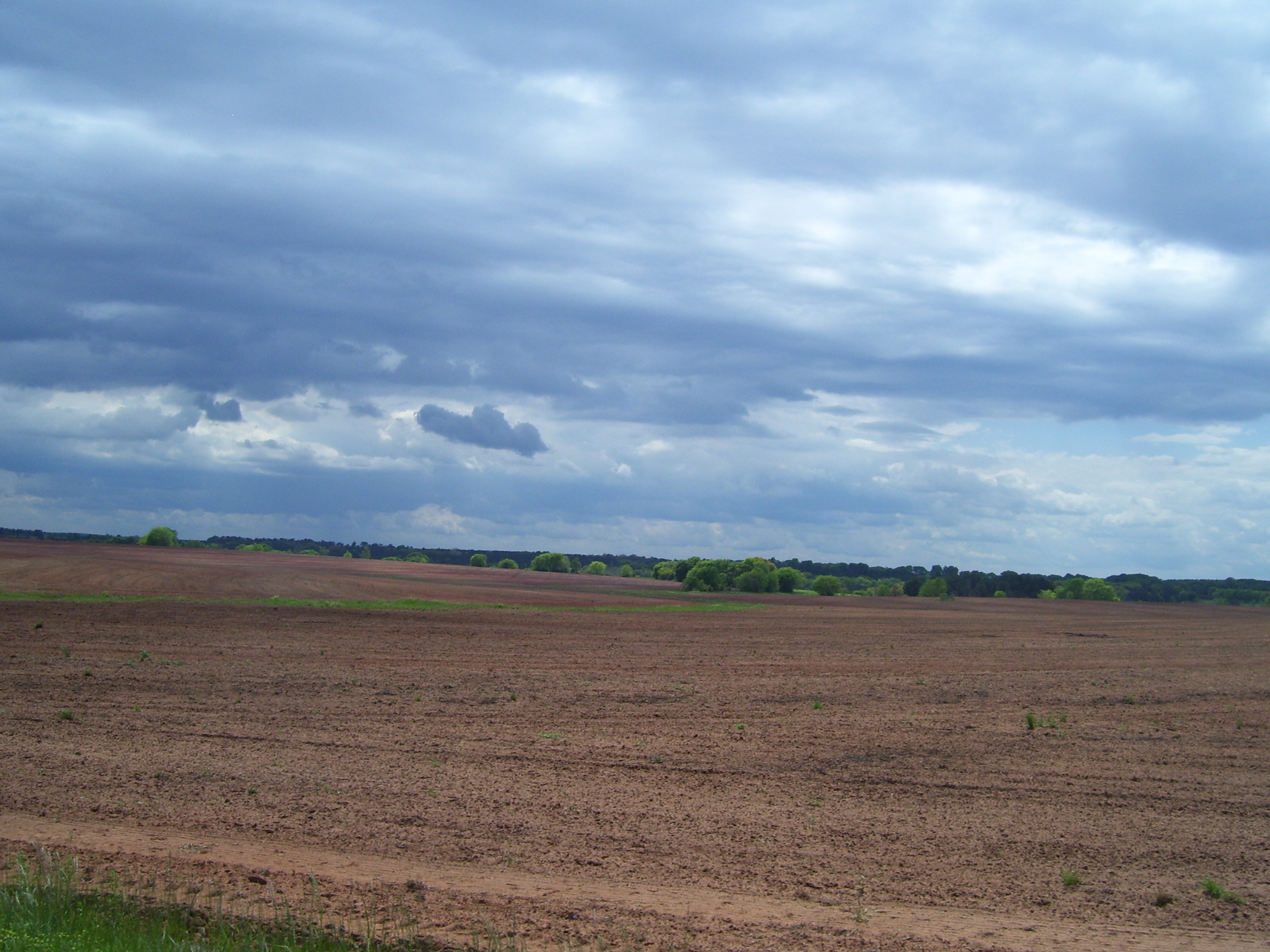 More random scenery...a river I passed over: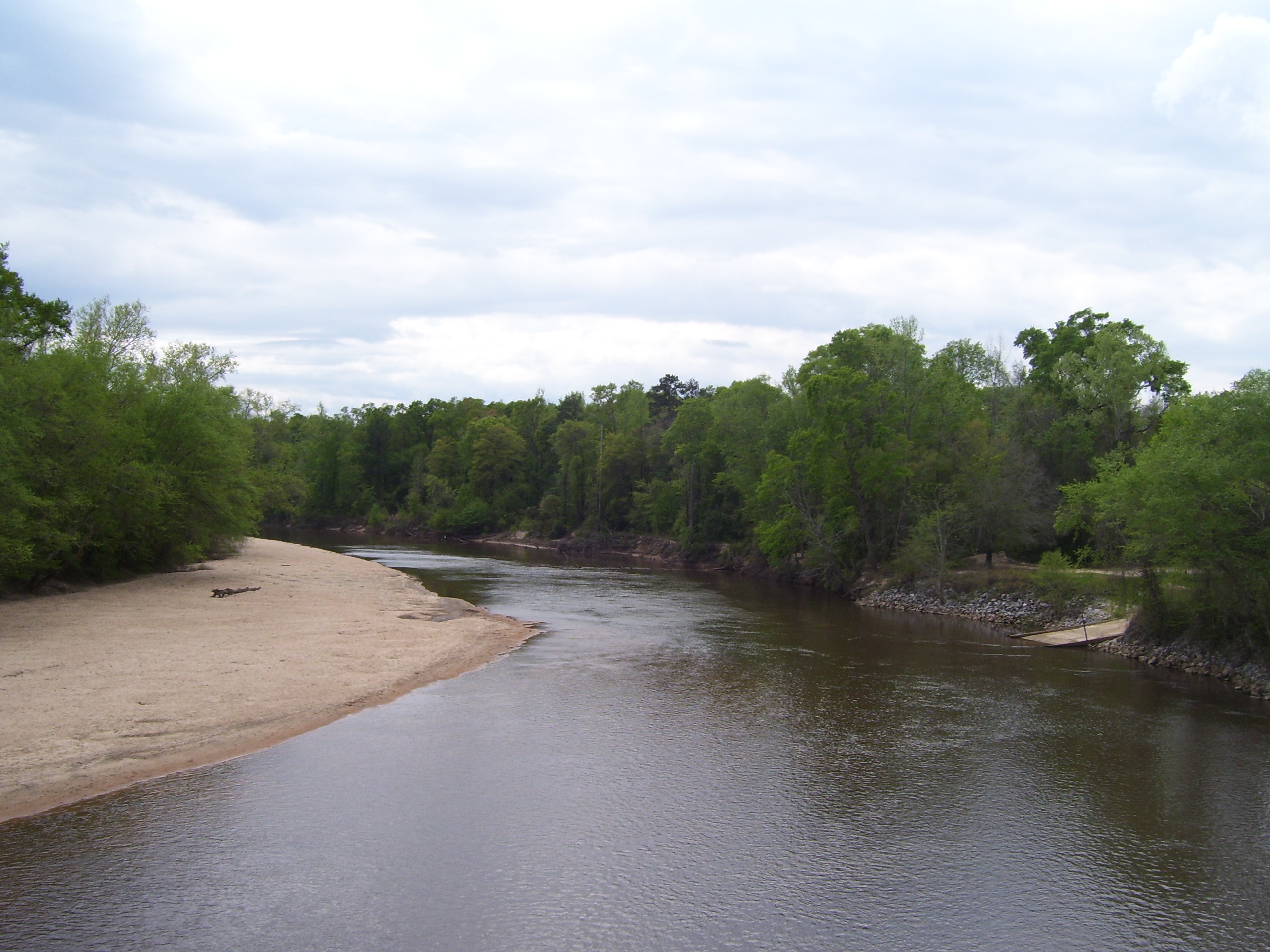 I saw my first one of these...I guess I shouldn't be too surprised, seeing as I'm actually not that far away from the Florida panhandle. I saw a sign at one point telling me Panama City (a beach town) was only about 80 miles south.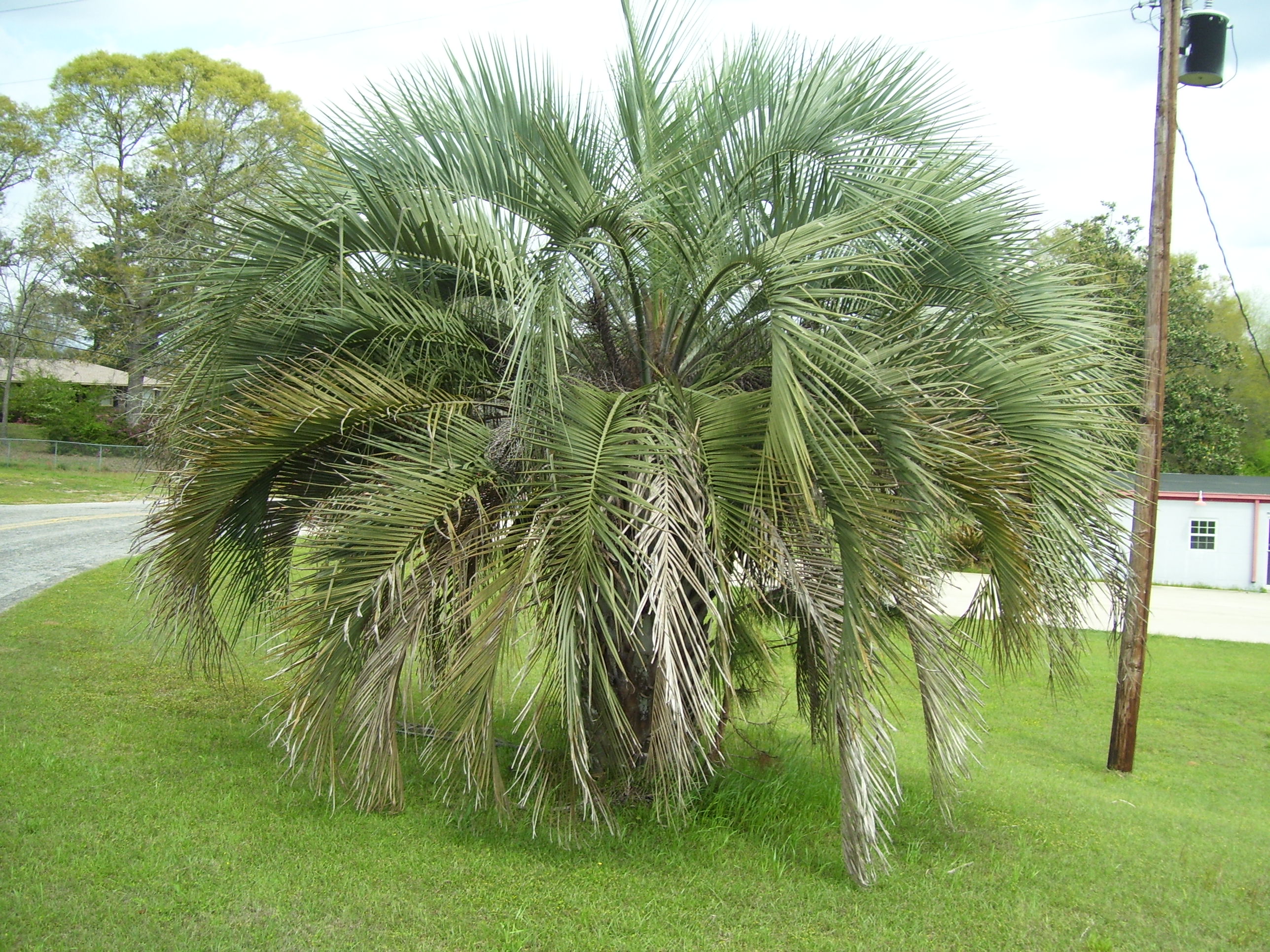 More random scenery as I rode over a small winding creek.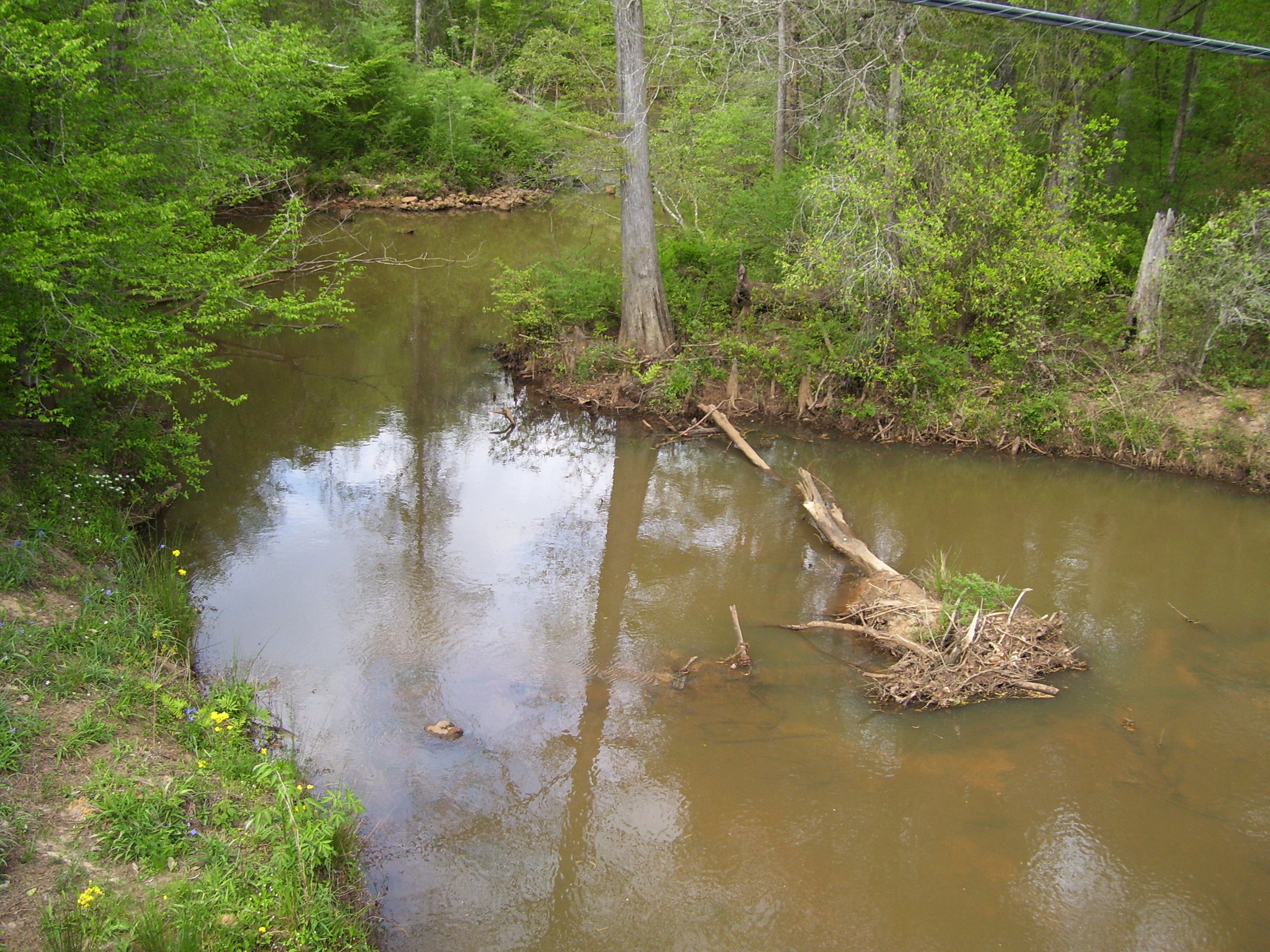 Dothan turned out to be fairly large, and would've made a great place to stop for the night if I didn't have 3+ hours of light left and a tailwind at my back. I'd already decided even before getting there that I'd keep right on moving. I did have time for a couple of quick photos, though. Here's one of an amazing historical mural downtown, right near the courthouse. Yep, that's a painting, not a photo billboard.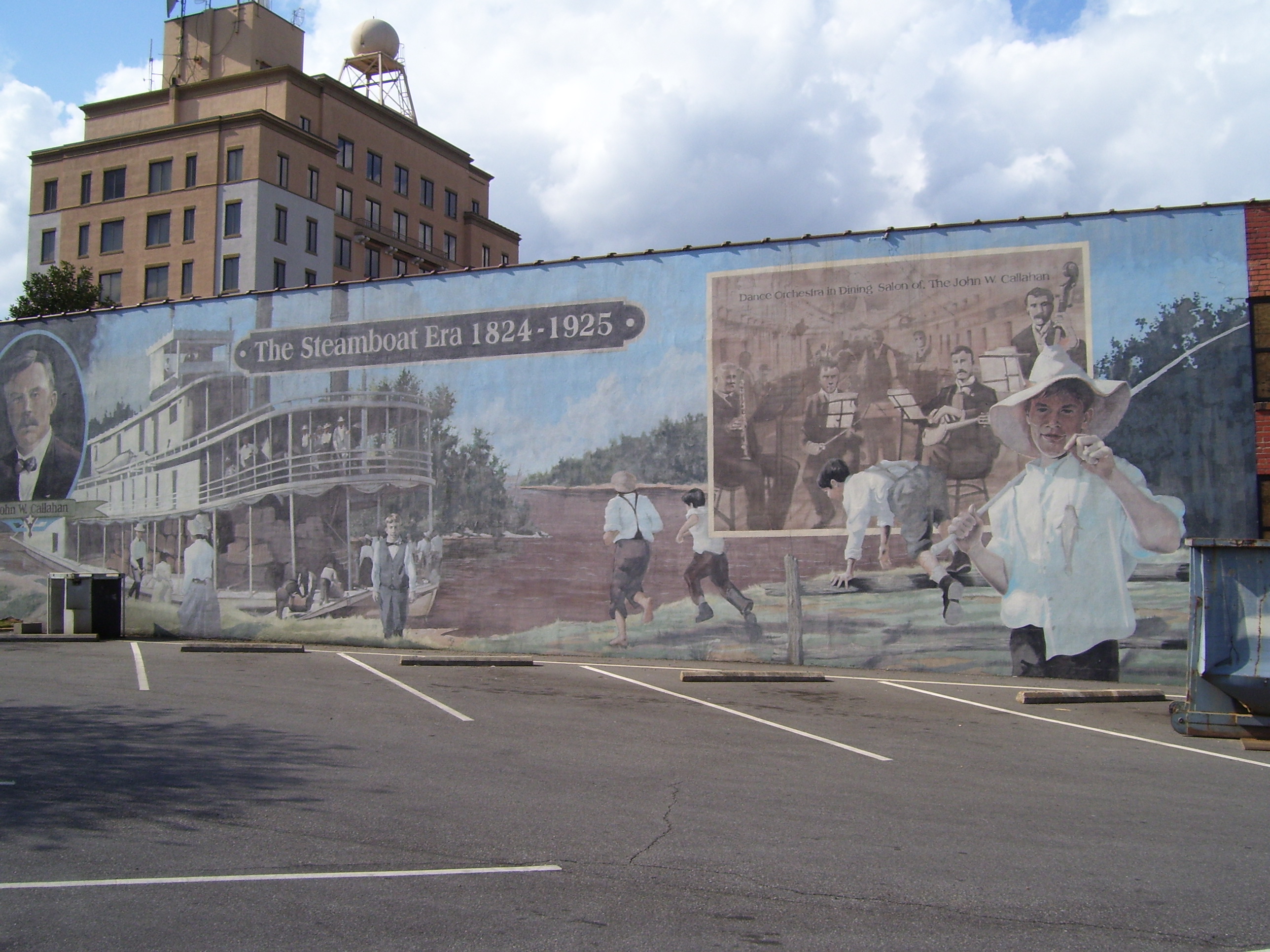 Dothan is also home to the world's smallest city block, which has a yield sign, a stop sign, cross street signs and this historical marker. Oh, and also a geocache (not visible). I love how geocaching sometimes points out these really obscure little places that I'd otherwise miss.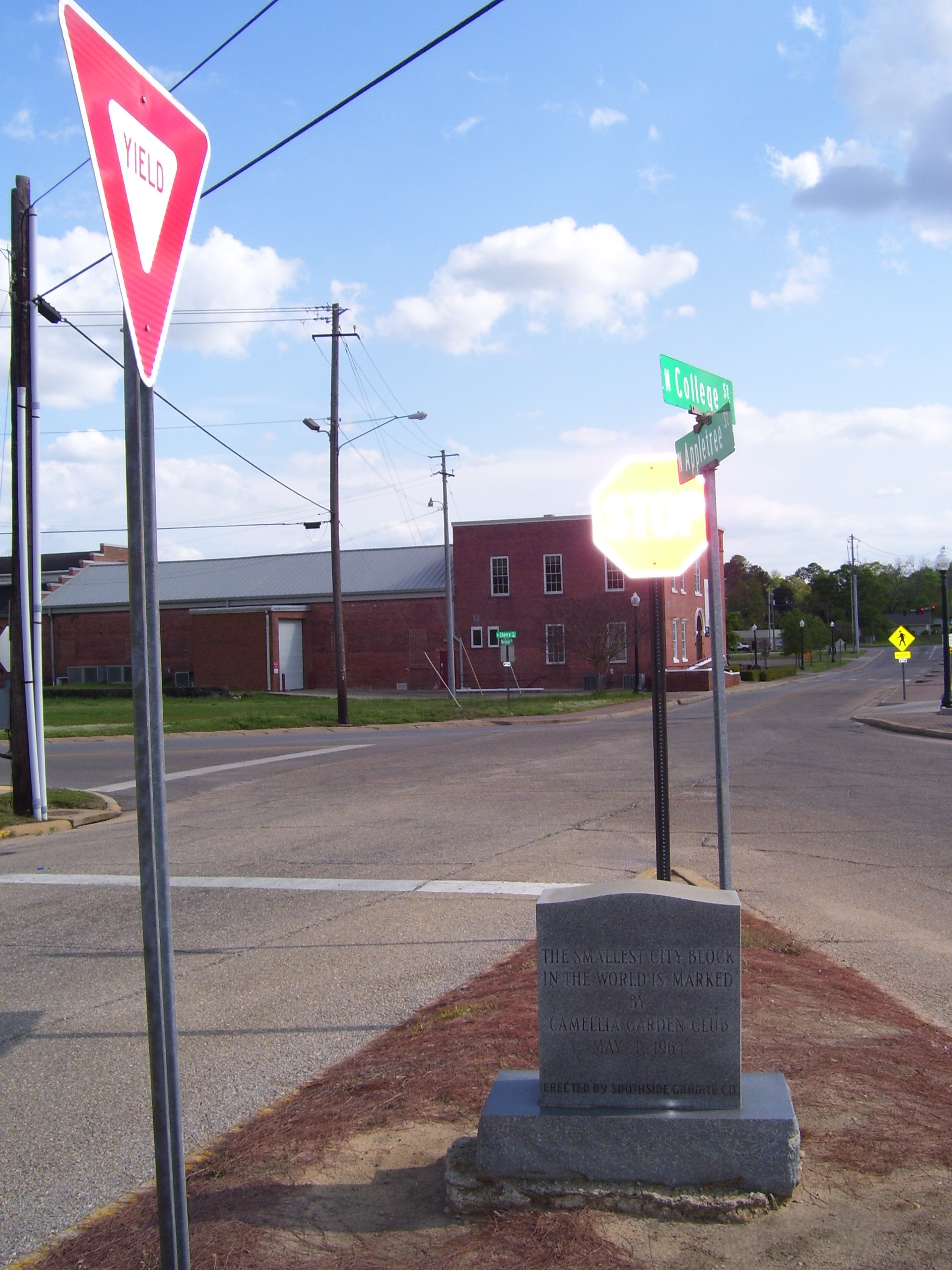 With the skies clear, and the wind at my back, I hurried on towards Blakely, about 30-35 miles away (I couldn't really tell because the signs I passed wouldn't agree on the distance). Halfway there I came to the small town of Champaign and crossed the Chattahoochee River there...here's a look: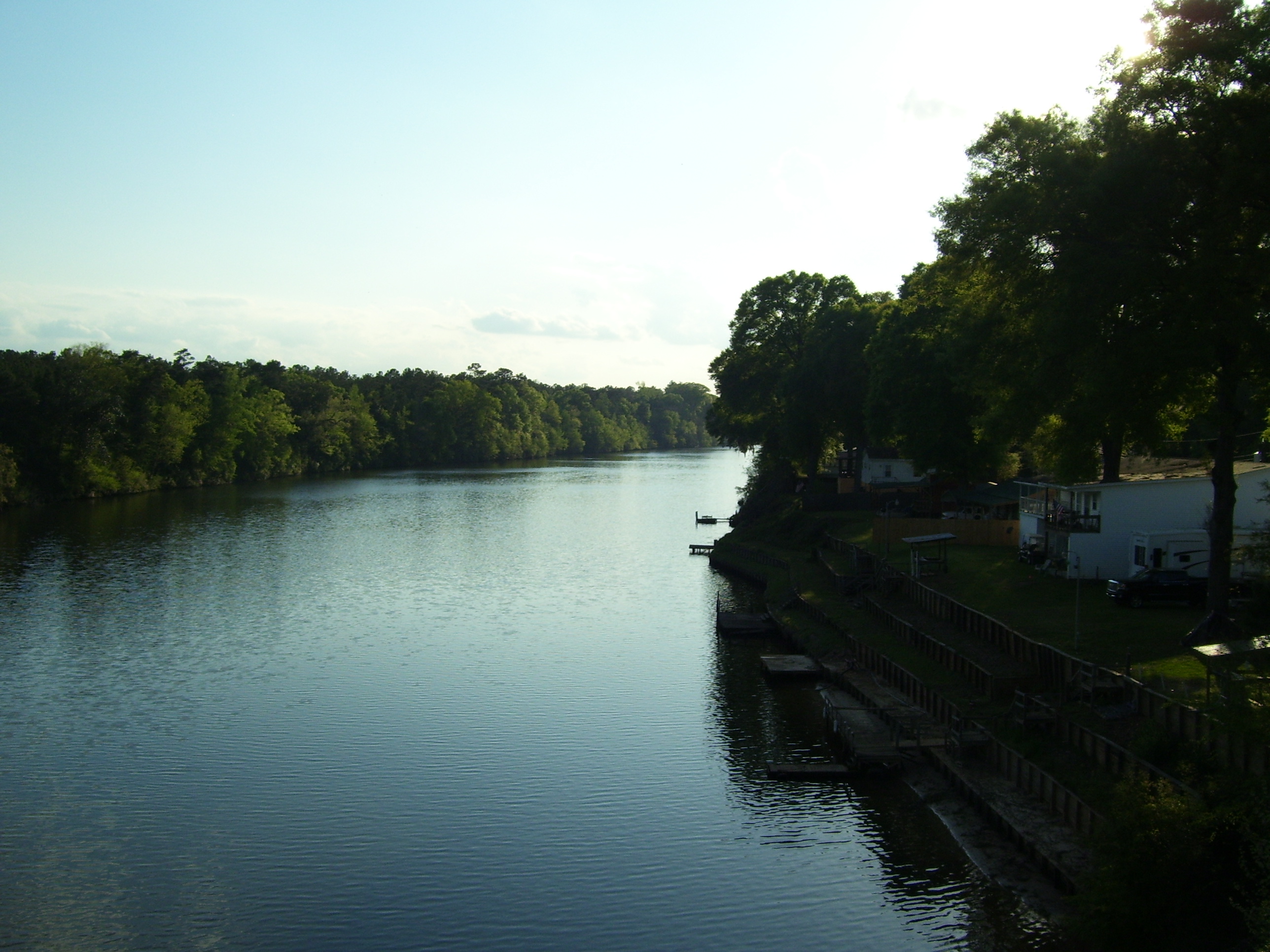 That river marked the edge of the Georgia border...the very last state I'll completely cross on this tour: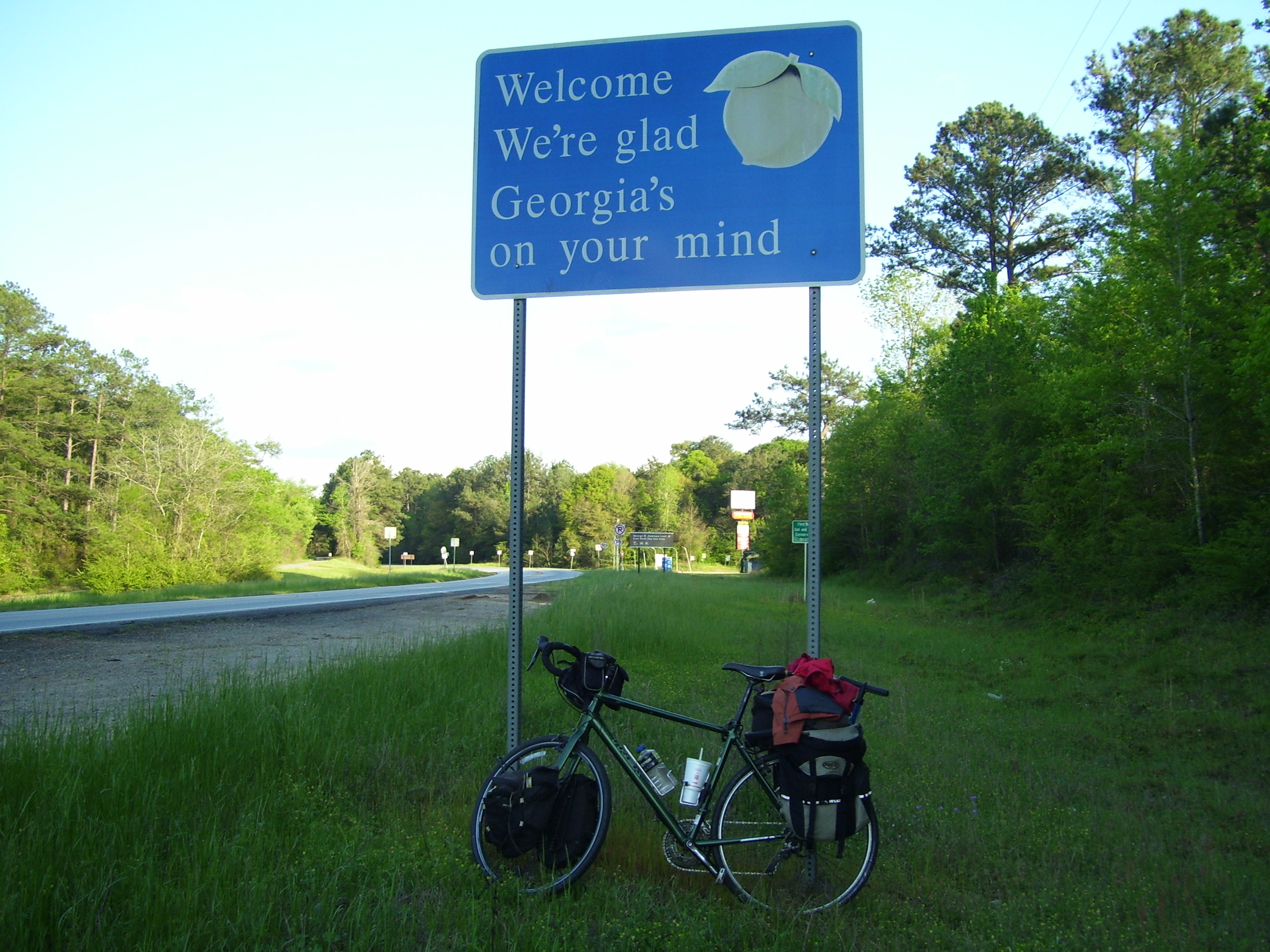 Here's my first look at the terrain as I entered the state and the road curved northeast. By the way, I've left US-84 behind now, and will now cut the corner on my way towards Savannah.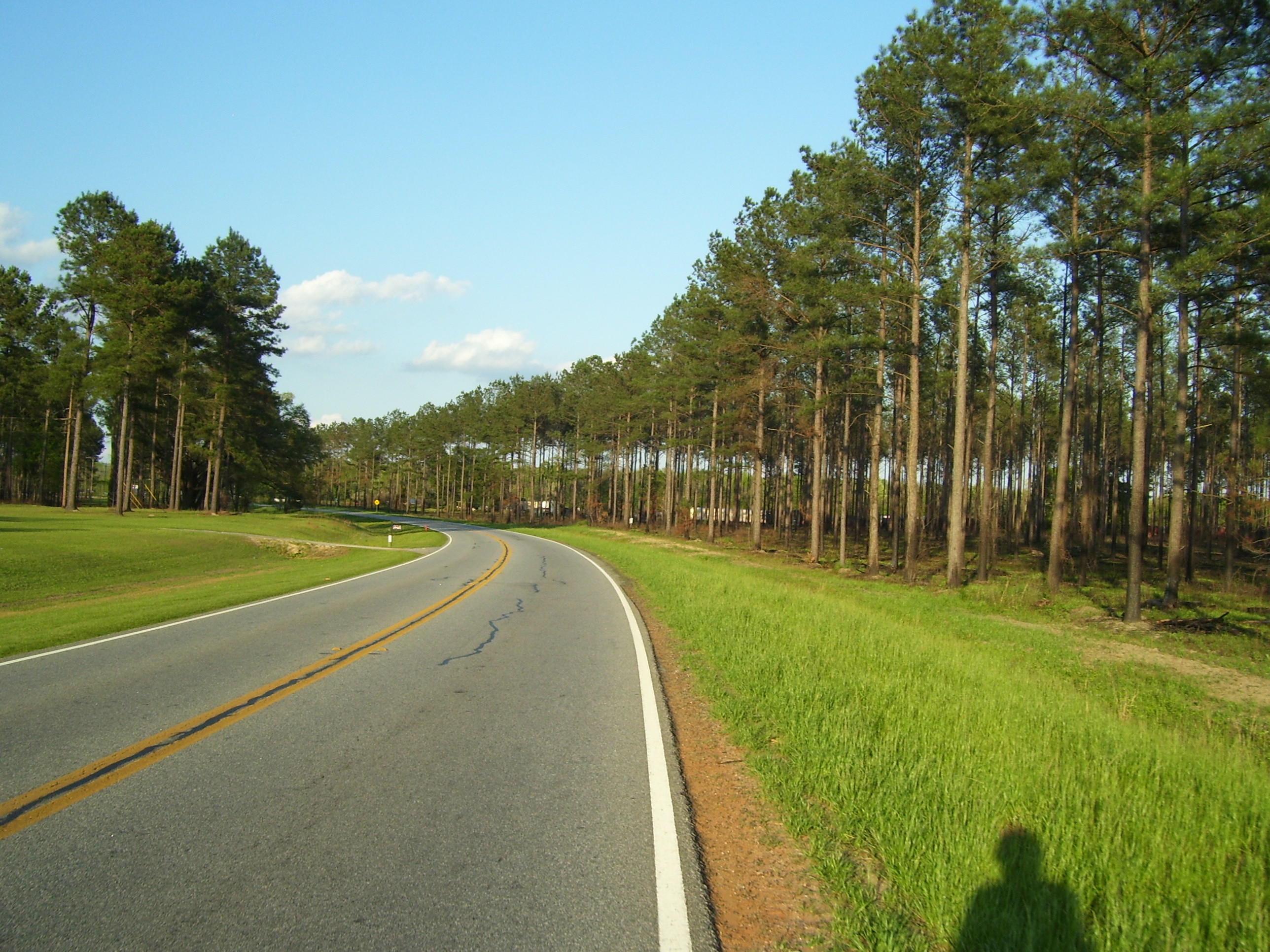 The sun got lower and lower behind me, at one point giving me a great pre-sunset photo: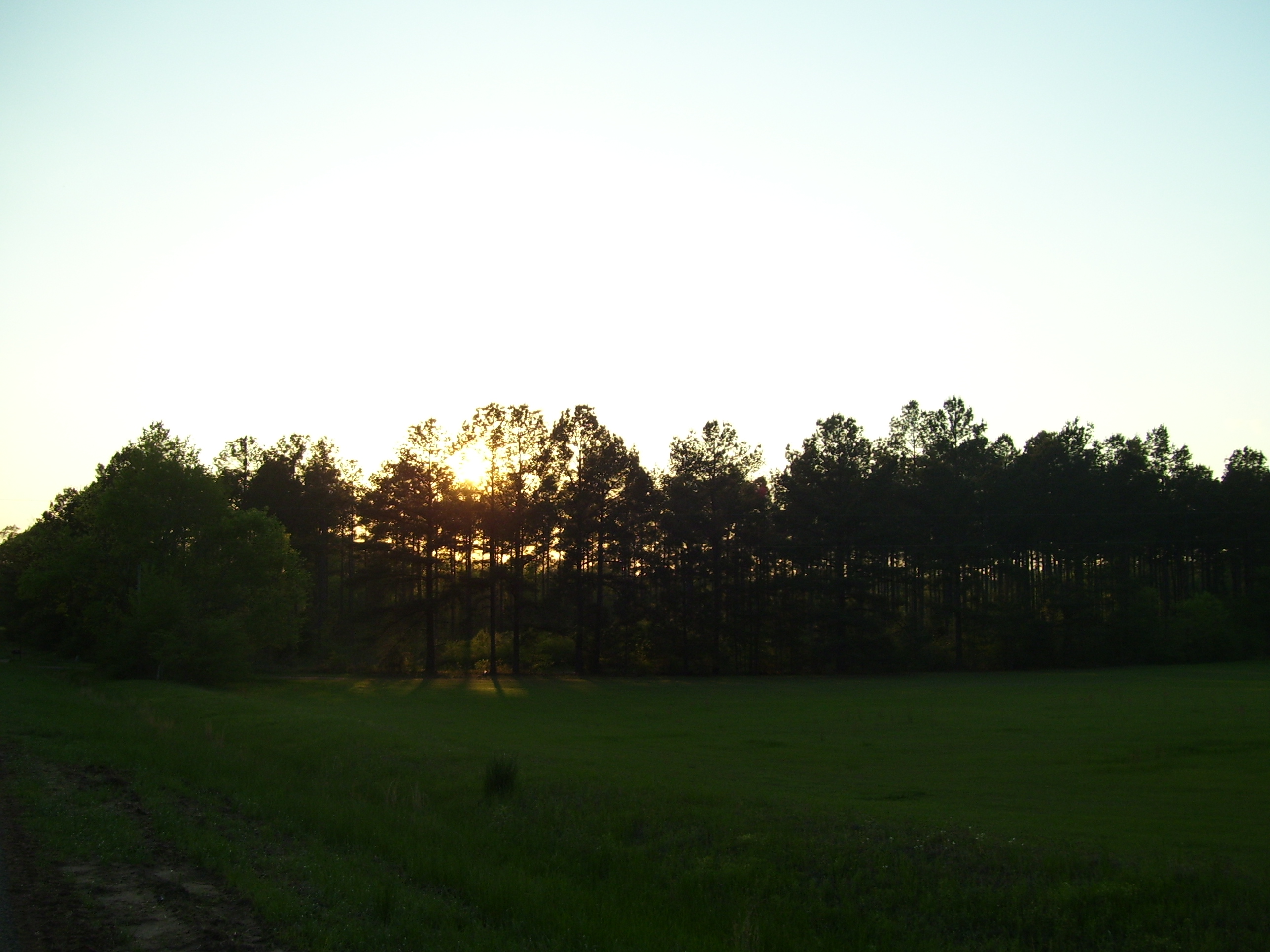 I also couldn't resist this action shot of my own shadow, just slightly ahead of me on my right, keeping pace as I hurry along.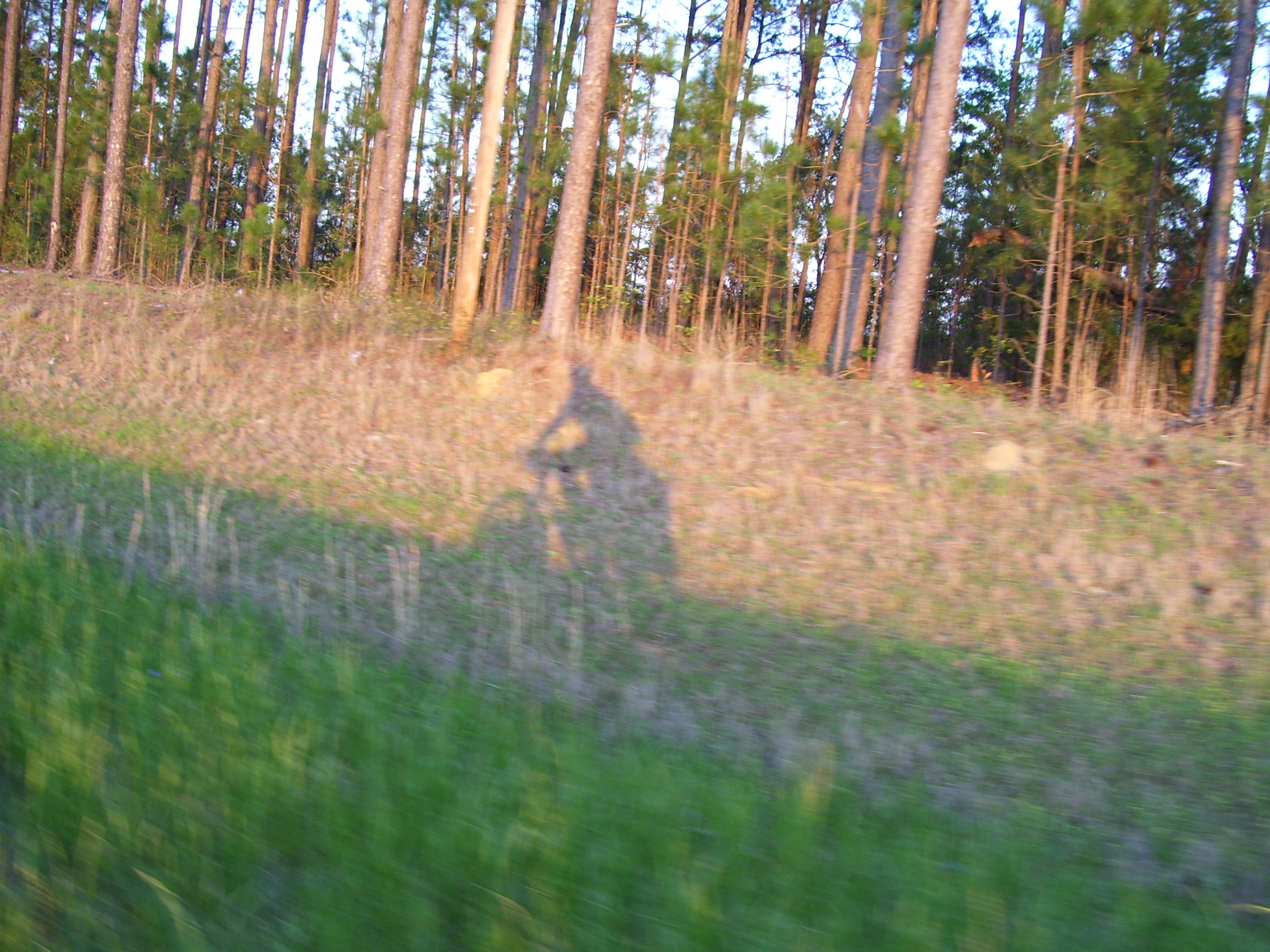 I made it into town before dark, but by the time I visited the dollar store for a soda, found a hotel, and got dinner, it was dark. With the clocks now set to Eastern Time, I'll have to go to bed earlier than usual, but it won't get dark until just after 8pm. It's sort of like a game, trying to confuse myself into thinking it's later than it really is. Anyway, I'm hoping for another tailwind tomorrow and another 80+ mile day, in the hopes of finishing the tour by Saturday night, instead of on Easter Sunday. I think I can make that happen, but the winds need to cooperate, darn it!