View Larger Map
Day 32 - July 7, 2012
Niantic, Connecticut to Warwick, Rhode Island
Miles: 75
Terrain: Some tough hills early, mostly gently rolling later
Weather: Partly cloudy, warm and humid, 10mph southwest wind (northwest later), some light rain late
Because it's Saturday and hotels were looking full and/or overpriced everywhere I checked, I made a reservation at a Motel 6 in Warwick, some 72 miles away, and hoped for the best. Yesterday I finished at 4pm and felt like I could've gone for 2 or 3 more hours, so hopefully, today would be similar. I'd need a friendly wind and few hills to make it happen, though, or locking myself into 70+ miles would be a painful chore. So with that in mind I headed out just before 10am and passed through several small, picturesque New England towns, like this one (Westhaven, I think).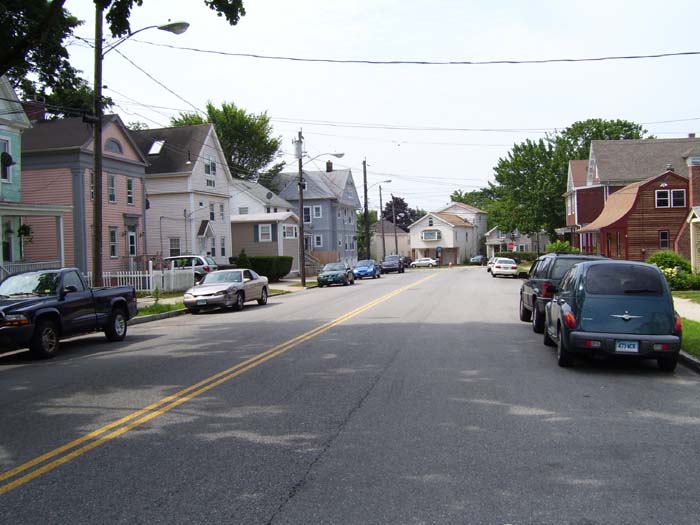 Shortly after this I had to leave US-1 and head directly through New London in order to take the I-95 bridge (with a pedestrian walkway like yesterday's bridge), located on the north side. New London turned out to be incredibly hilly, too (one climb was so steep I had to walk the bike). Here's a look at the town on one of the easier downhill slopes.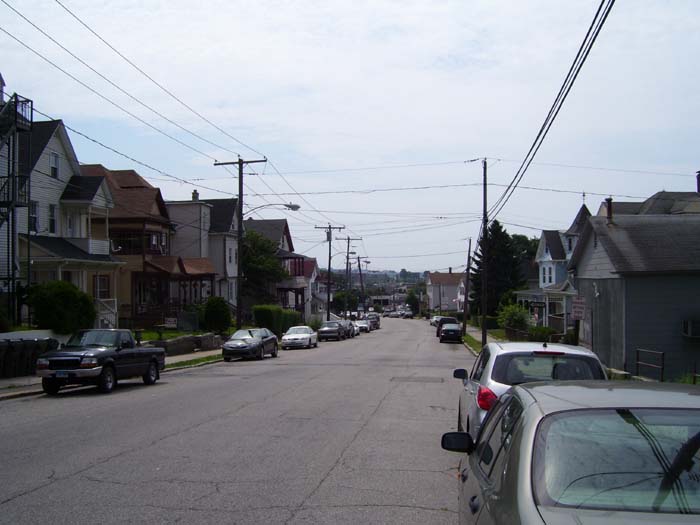 Finding the entrance to the bike path proved tricky...it wasn't close to the bridge itself at all, but several blocks back down the road and off to one side. I found it at the end of a dead-end street. Notice the white sign there, which says, "Prohibited: Motor Scooters, Motor Bikes." Apparently it's more of a guideline than a rule, because as I slowly crept up the hill on the west side of the bridge, I suddenly heard an engine behind me and had to squeeze off to the side while a motor scooter went past. I guess the guy couldn't read, or something.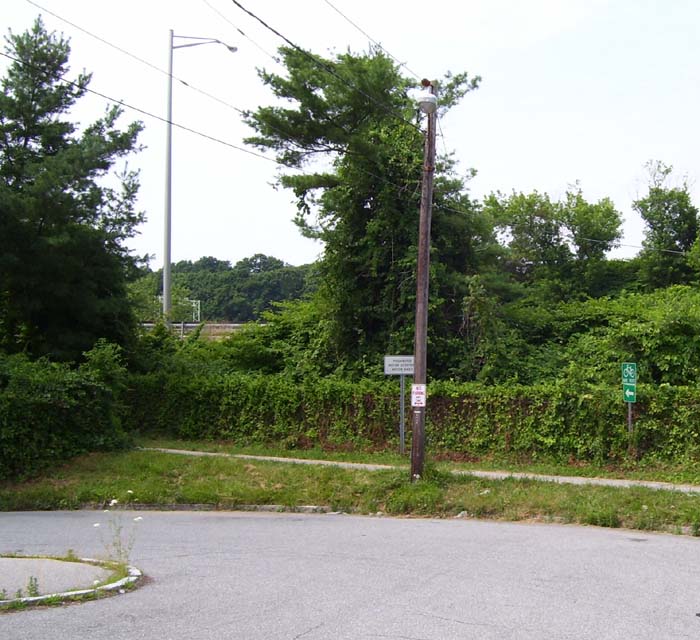 Anyway, I mentioned a bridge, so you know what that means...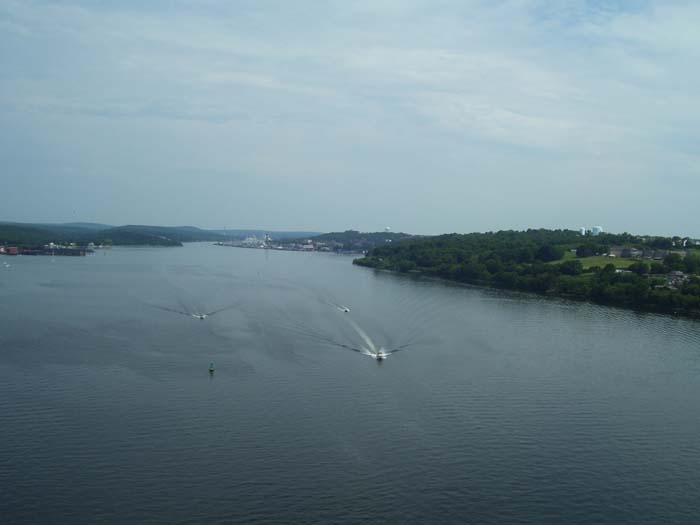 On the other side I took this photo looking back the way I'd come. Not nearly as scenic as yesterday's bridge, I'm afraid.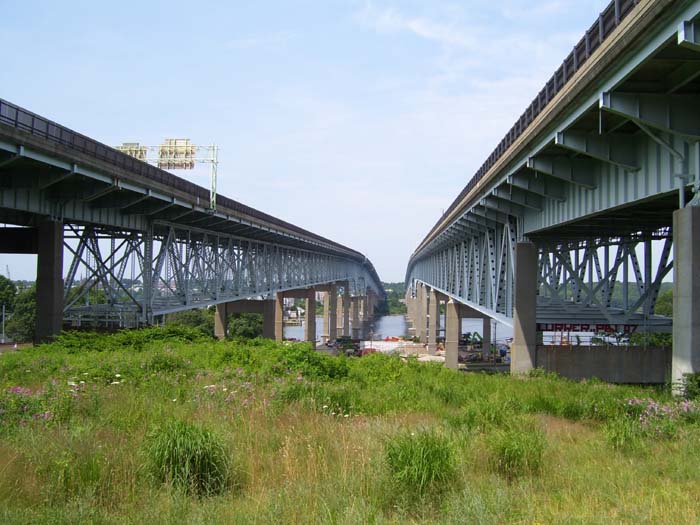 On the other side I fought through some more hills in Groton and started to wonder if this was going to be a really bad day. In fact, at one point I crawled up a mile and a half long climb, sweating like crazy due to the humidity, and took this view from the top looking down at the pending descent. At least I had some shade, I guess.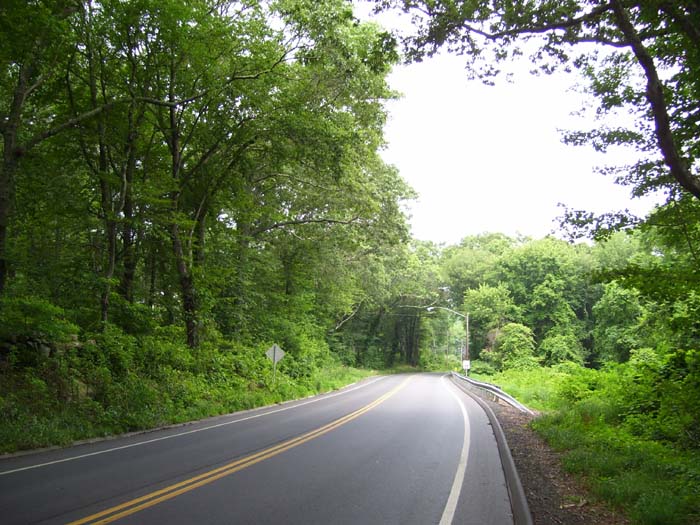 Approaching the next town I found this gorgeous church: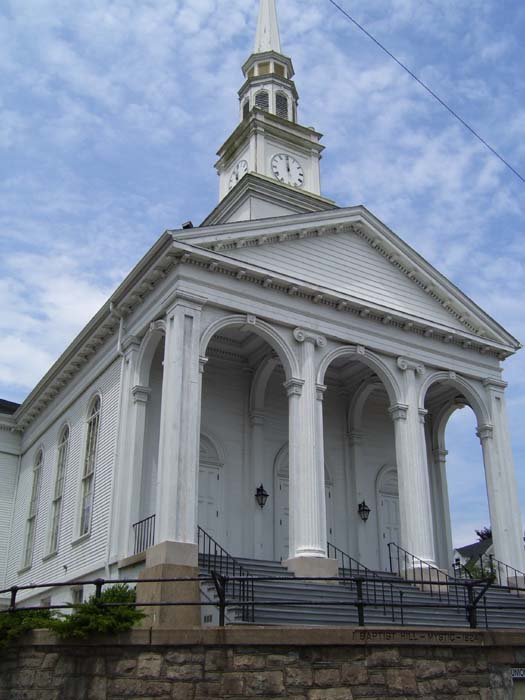 This is the town of Mystic, which you might recognize from the name of a movie. In fact, see that sign there on the building on the left? Yep, it says "Mystic Pizza, a Slice of Heaven." Yep, it's that Mystic Pizza.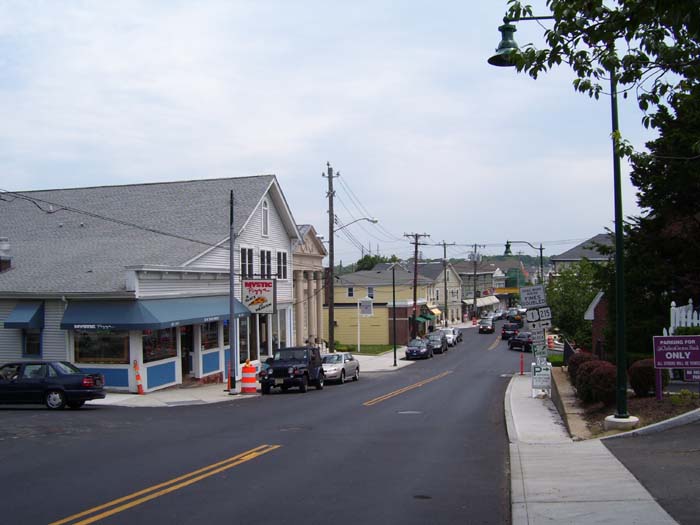 At the bottom of that hill and around the corner, the little village was packed with cars and tourists shopping in any of dozens of quaint shops and cafes and whatnot. Apparently this is a popular place to visit. I didn't stop, though, pressing on towards Westerly, which sits on the Connecticut-Rhode Island border. Here's a shot of the town center. I didn't see a "Welcome to RI" sign, unfortunately.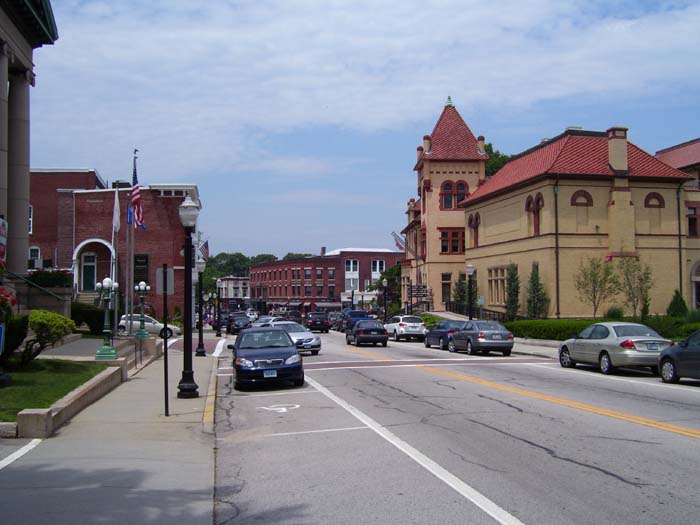 There was one last hill coming up out of the river at Westerly, and then US-1 turned into a kind of highway going through much less difficult terrain. The road widened into a divided 4-lane highway with a huge shoulder, like you see here. Oh, and I wasn't the only bicyclist out here (notice the yellow shirt directly ahead). This guy caught up to me (not hard...I ride really slow) and we chatted for about 5 minutes before he went on. In comparison with the west coast trip, I hardly ever see other cyclists, so this was pretty nice. I've seen exactly one other touring bike in over a month's time, while on the west coast, I'd often see several every day.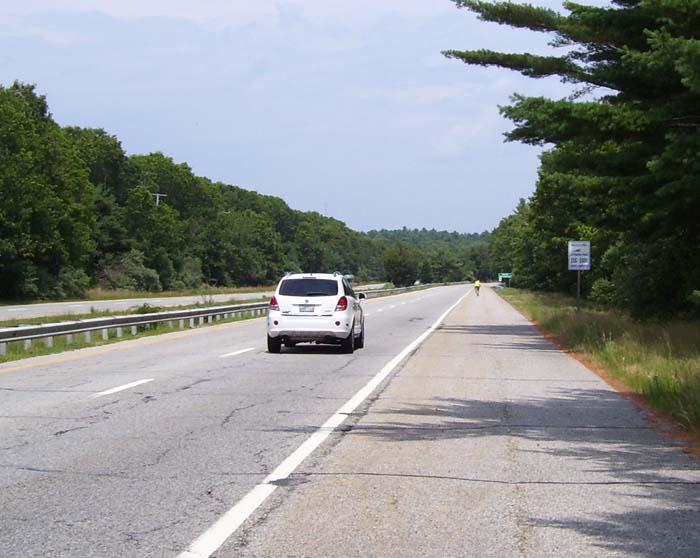 Okay, now I've got to mention this one. You'll recall me talking about how New Jersey used these weird "all turns go right" thing sometimes where if you wanted to make a left, you had to take a right and turn around. Well, Rhode Island does them one better. Check this out. See that lane on the right there? It's for U-turns. There's an identical one on the other side, coming towards us. Neither exit provides any other options except to stop at that light you see there and go left, thus making a U-turn. So that means they actually put in an intersection whose sole purpose is for U-turns...and you must go right and wait at a light to do it. I'm sorry, but this is really, really, really stupid. People can't just drive another 2/10ths of a mile to the next light (which had a left turn arrow) and make a U there? They need a special streetlight for it? Really? Come on. Sheesh...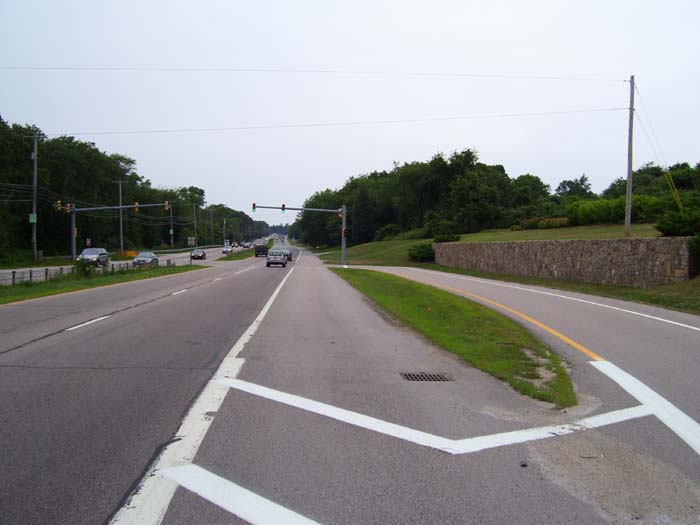 Anyway, sorry, I just had to rant about that for a bit. Back to the ride. I stayed on that highway-like section of US-1 for about 30 miles, not bothering to stop because the terrain was so pleasant and the wind was at my back. (If you're keeping track, that's a 32-mile stretch with no break, the new high for this tour.) Finally, though, it had to end. Once the road turned north (see map at the top of the page) the weather changed, too. Clouds arrived, a light rain started, and the winds shifted to the northwest, slowing me a bit. The hills stayed reasonable, though. I wound up riding on roads like this here for much of the rest of the day. Sigh...I missed my highway with its smooth, private shoulder lane.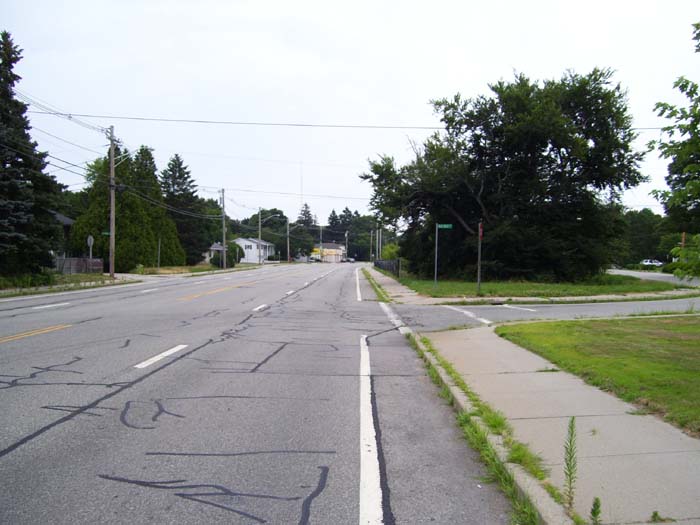 At exactly 4:45 I passed the Warwick town hall, which is just the sort of building you expect to see in New England.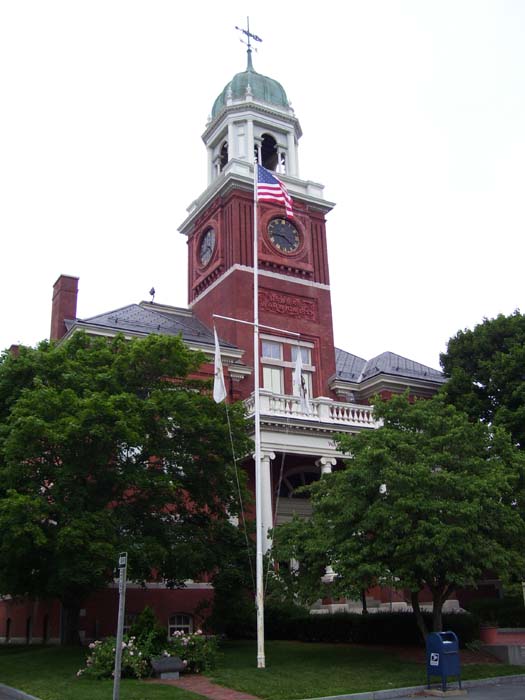 I got to my hotel a short while later, going over 70 miles in right around 7 hours, which is pretty fast for this particular tour (any other trip it might be ordinary, but I usually stop more often due to the heat). According to the map, I'm about a week away from finishing, but first I have to get through Providence and Boston. Tomorrow promises to be a very challenging day of riding right through the middle of those heavily populated areas. And if I can make it through tomorrow (which will still be hot, and with a headwind, just not as humid), it might finally start to cool off a bit. One can only hope.