Day 19 - March 16, 2015
Childress to Vernon
Miles: 72
Terrain: Mostly very slightly downhill, a few small meaningless climbs
Weather: Warm and sunny, moderate tailwinds for the first couple of hours, changing to strong crosswinds and then headwinds later
The weather forecast was for 20mph southwest winds all day today, and since I'm going east-southeast, I thought they might give me a push. I could use some tailwinds for a change! I'd rather hoped to have one "dream tailwind" day so far...you know the one I mean, with 20+ mph winds at your back, shoving you along all day, so you barely have to pedal. Back on my first bikeabout, up north, I had those on several occasions and was able to run off 120+ mile days several times, capping out at 160 on one particularly memorable afternoon. No such luck this trip, so far at least.
Today wouldn't work out that way, either. The wind helped out early, on my way to the town of Quanah, where I put about 30 miles under my belt in just a little over 2 hours, but that was not to last. Shortly before reaching town, I crossed a county line and the road quality drastically changed. Here's the lovely smooth surface I enjoyed before...some of the best roads I've seen this trip, actually. Hardly a crack to be seen, and quite wide, with a line of rumble strips so cars aren't likely to accidentally swerve onto the shoulder (and if they do I'll definitely hear it).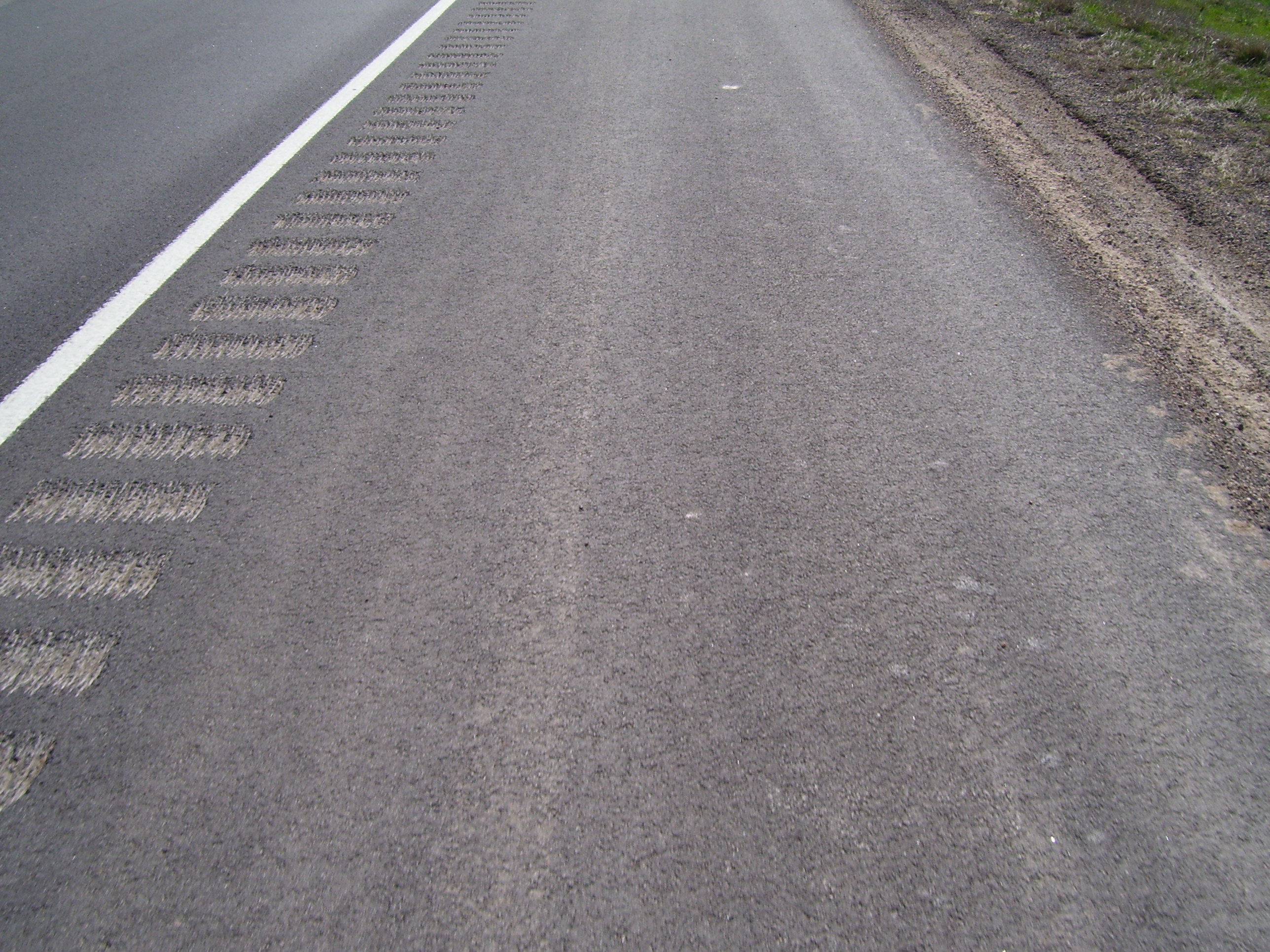 Then like magic, I came to the Hardeman county line, and things got instantly bad. Here's what I found myself on now...a gritty crushed gravel/tar combination that felt uncomfortable, was uneven and broken, and looked tacked on as if by afterthought, since you can see on the edge there the original smooth surface now cruelly covered by this yucky stuff. (Long time readers might recall I ran into the same sort of thing in Washington State during the west coast bikeabout. Well, here it is again.)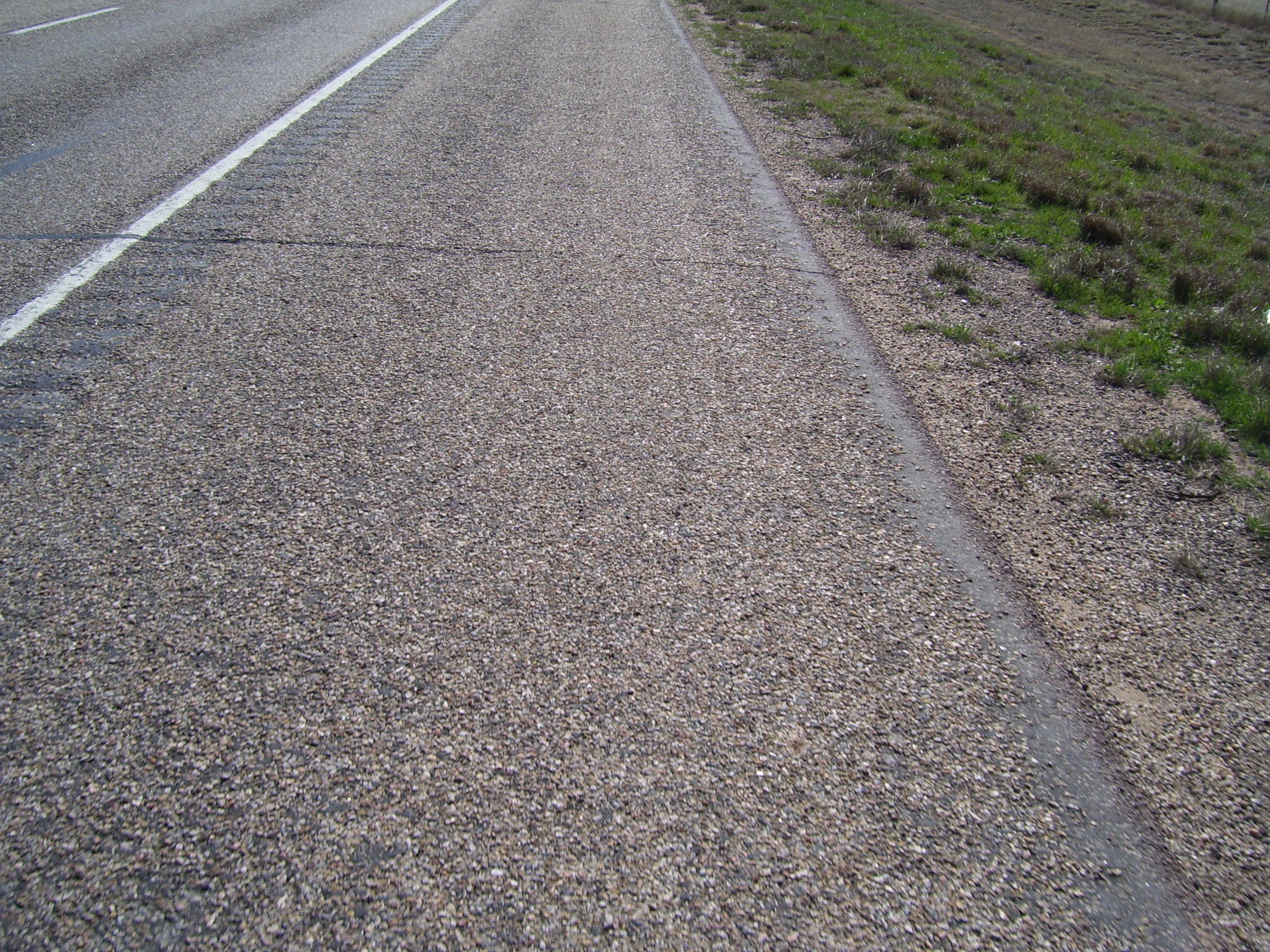 Riding on that crap slowed me down by a full gear, and midway through putting up with it (it fortunately ended just before Quanah), the wind turned and instead of coming in from the southwest, it moved to due south, going from a decent tailwind to a troublesome crosswind, and then as my day's route ever so slightly twisted towards the south, I found myself facing yet another brutal headwind that just made me want to quit early. I'd intended to maybe press on to the tiny town of Electra, which had exactly one hotel (with six rooms), but I didn't even bother calling to see if they had a vacancy. As soon as the winds made it clear they weren't going to help me out, I knew I'd be stopping in Vernon. I think this horse agrees with my decision.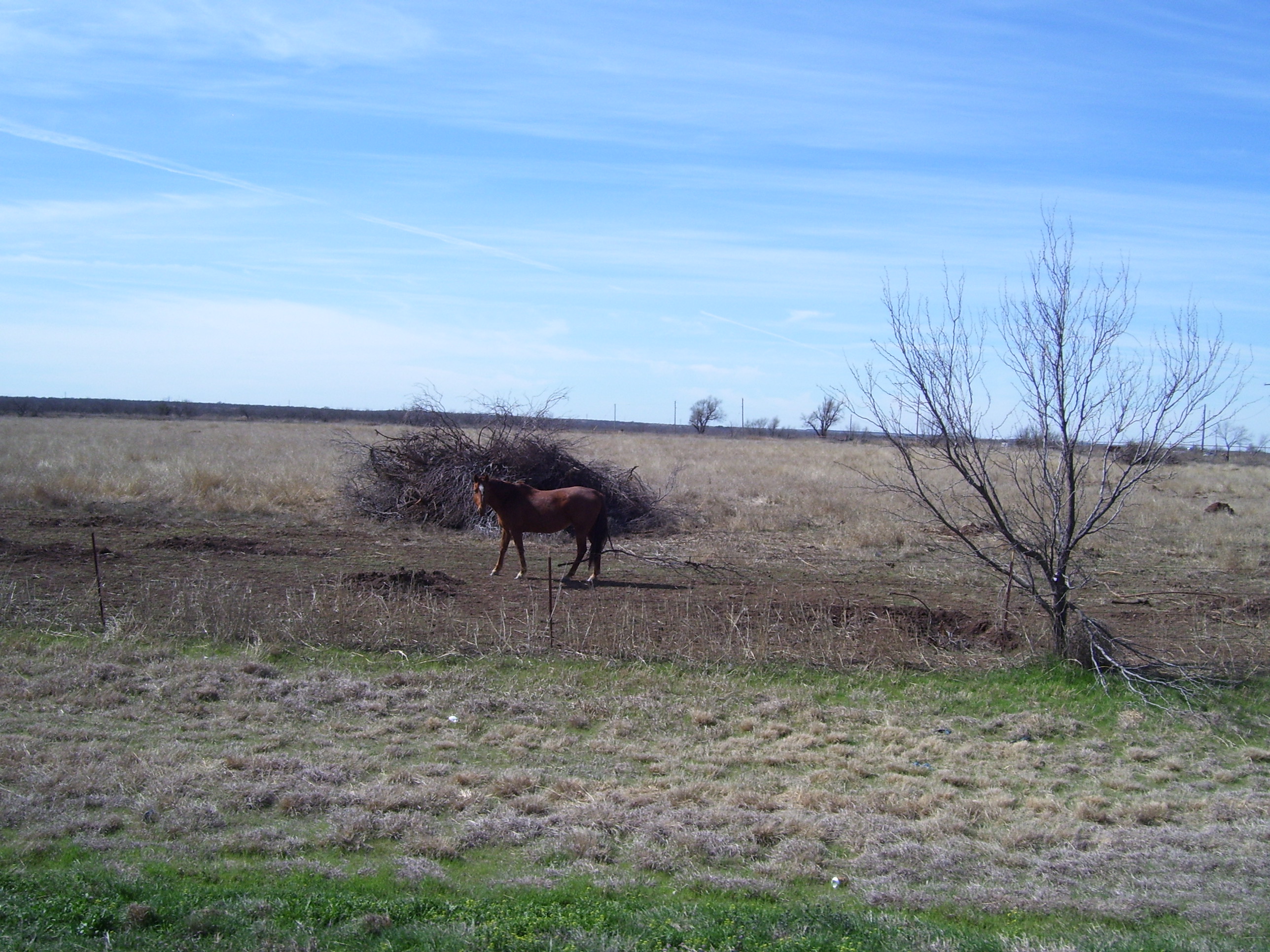 One of the few climbs of the day took me up over a railroad, and here's a shot of what the prevailing terrain looked like, as well as the yet again lovely blue skies I enjoyed all day. The temperature did climb up into the low 80s for the first time since California, too. I got to put on short sleeves!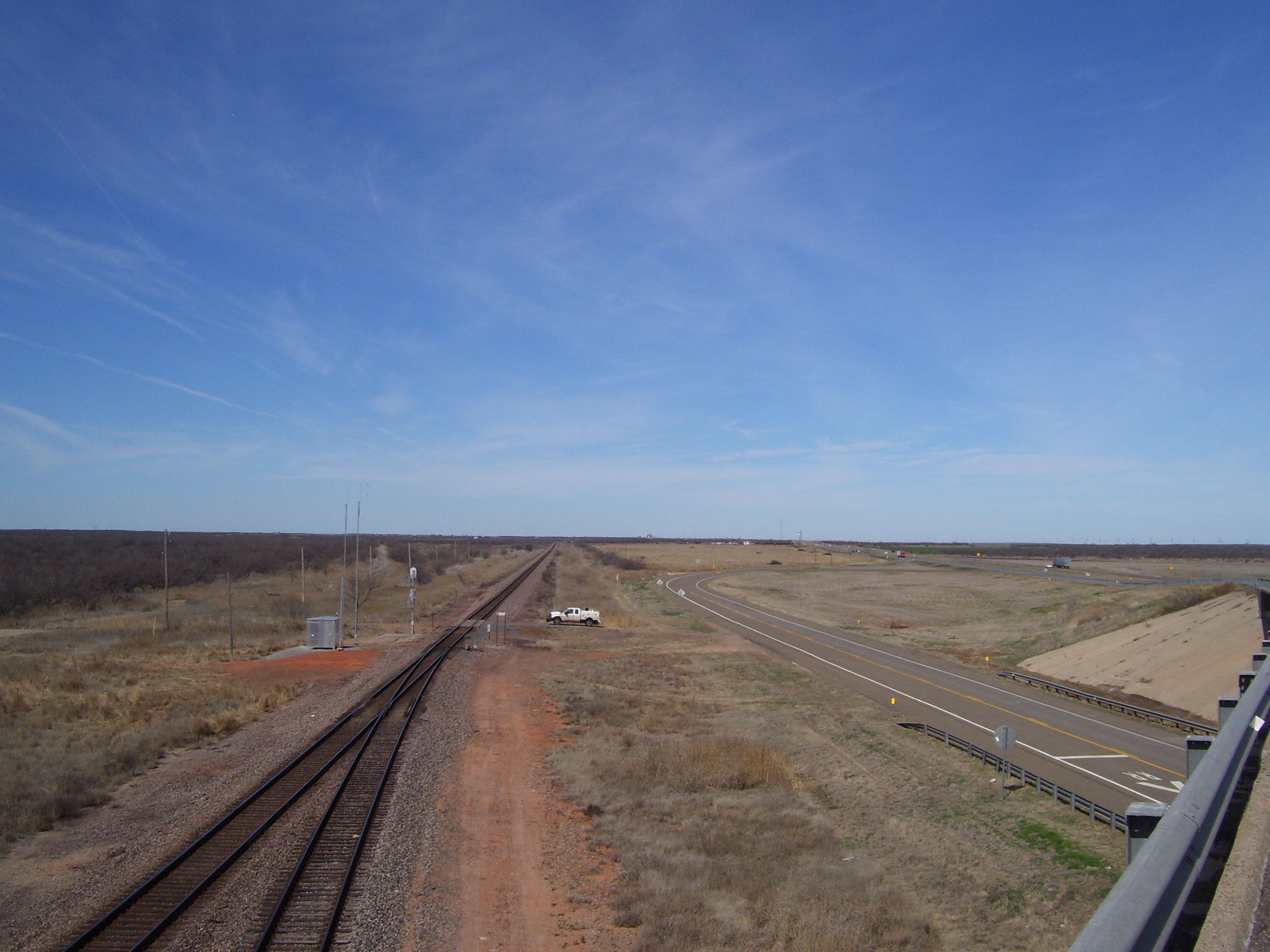 I did take a quick side trip in Quanah, and came across this...apparently it's an actual meterological rocket fired from White Sands, New Mexico, and named after the home town of one of the rocket's designers. It now stands proudly in the middle of town between a couple of buildings. Every town I come to seems to have some neat little thing like this to be found somewhere within the city limits...you just have to look for it.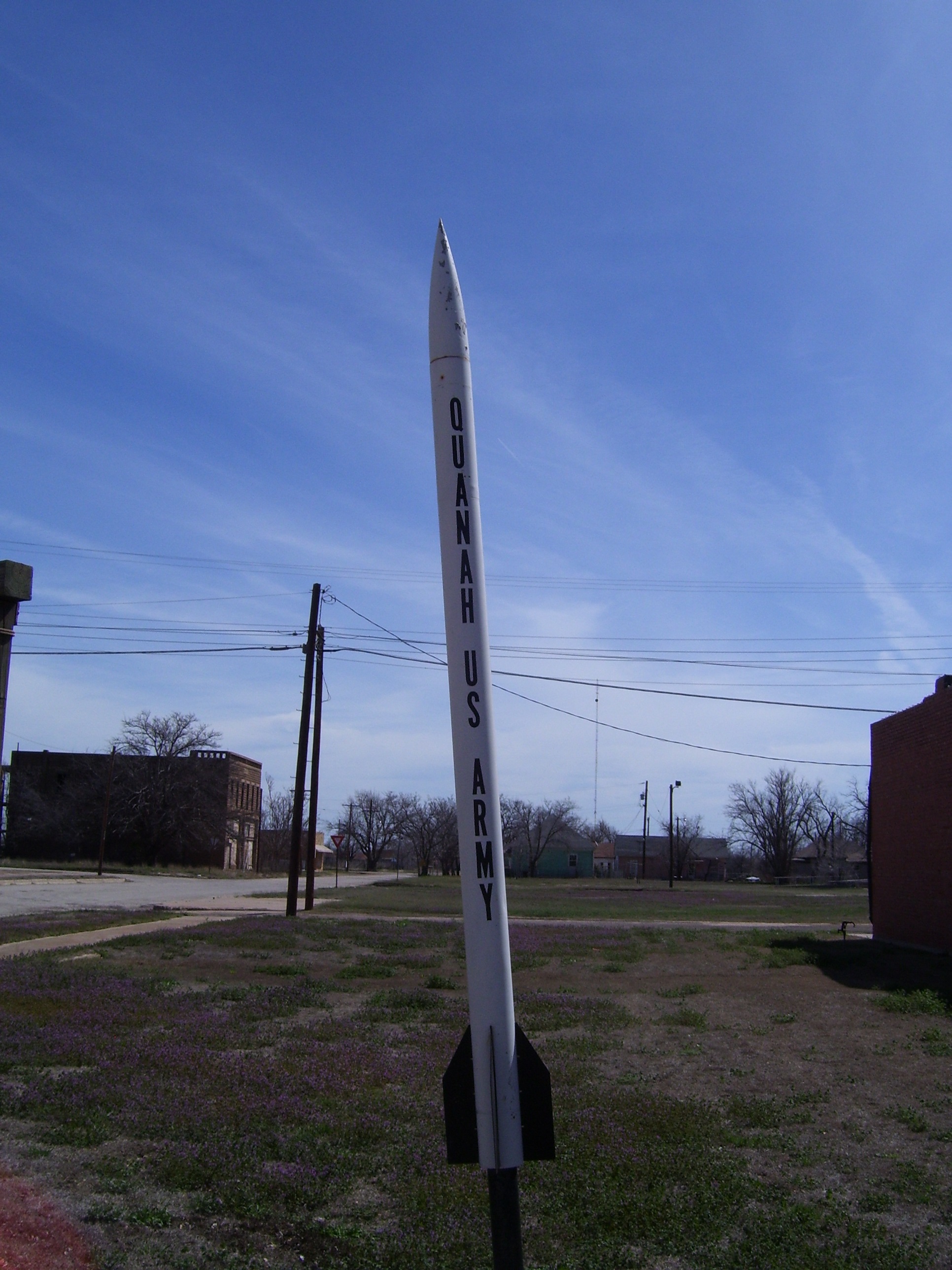 While on the way back to the main road I also noticed this...it's the first one I've seen so far in Texas. Elsewhere in the state, and in Oklahoma as well, these pumps are everyplace, but I had yet to see one until now.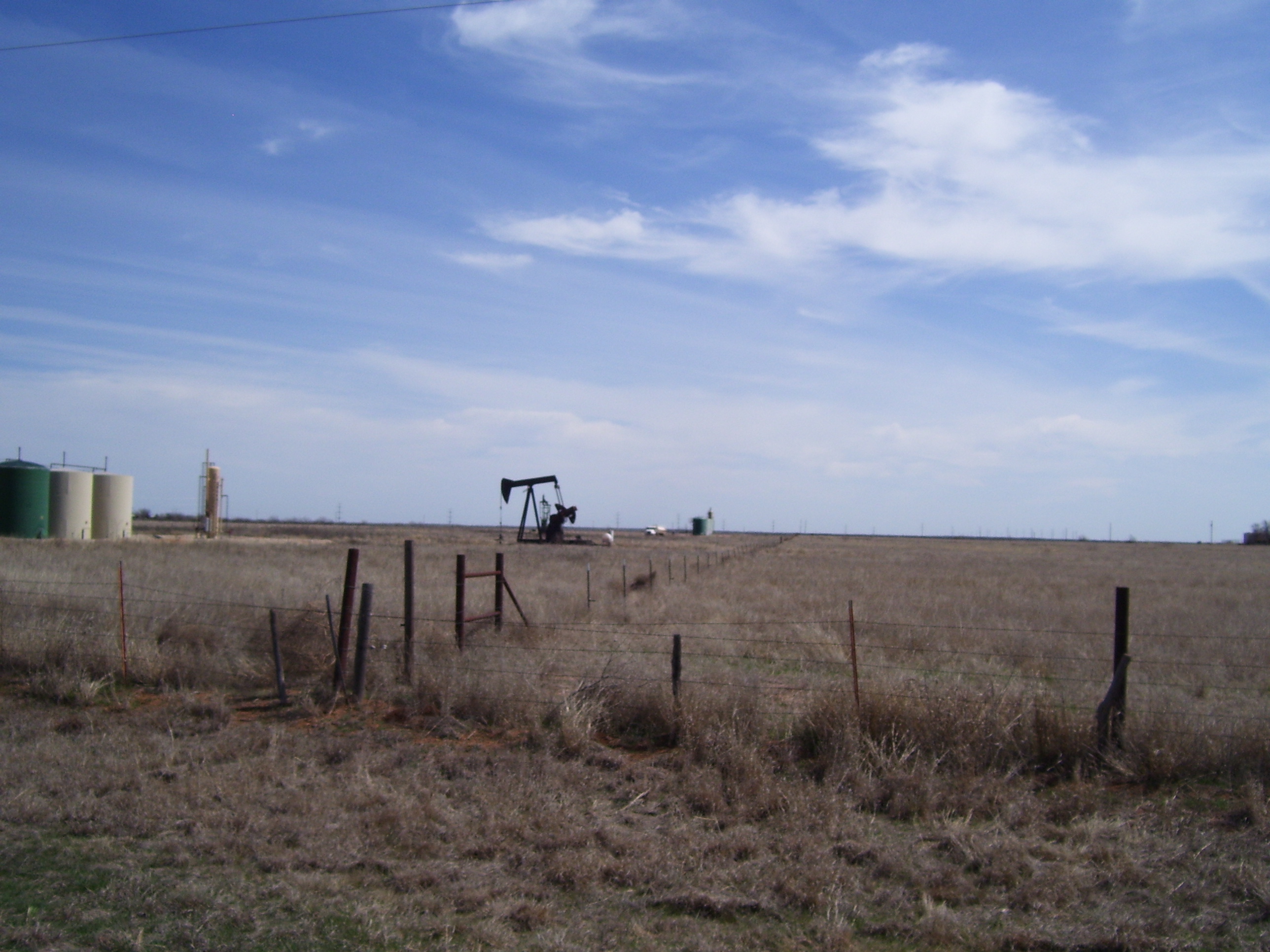 A couple hours later, I came to the town of Chillicothe, and they had a few old machines set up in the park for kids to play on or tourists like me to take photos of.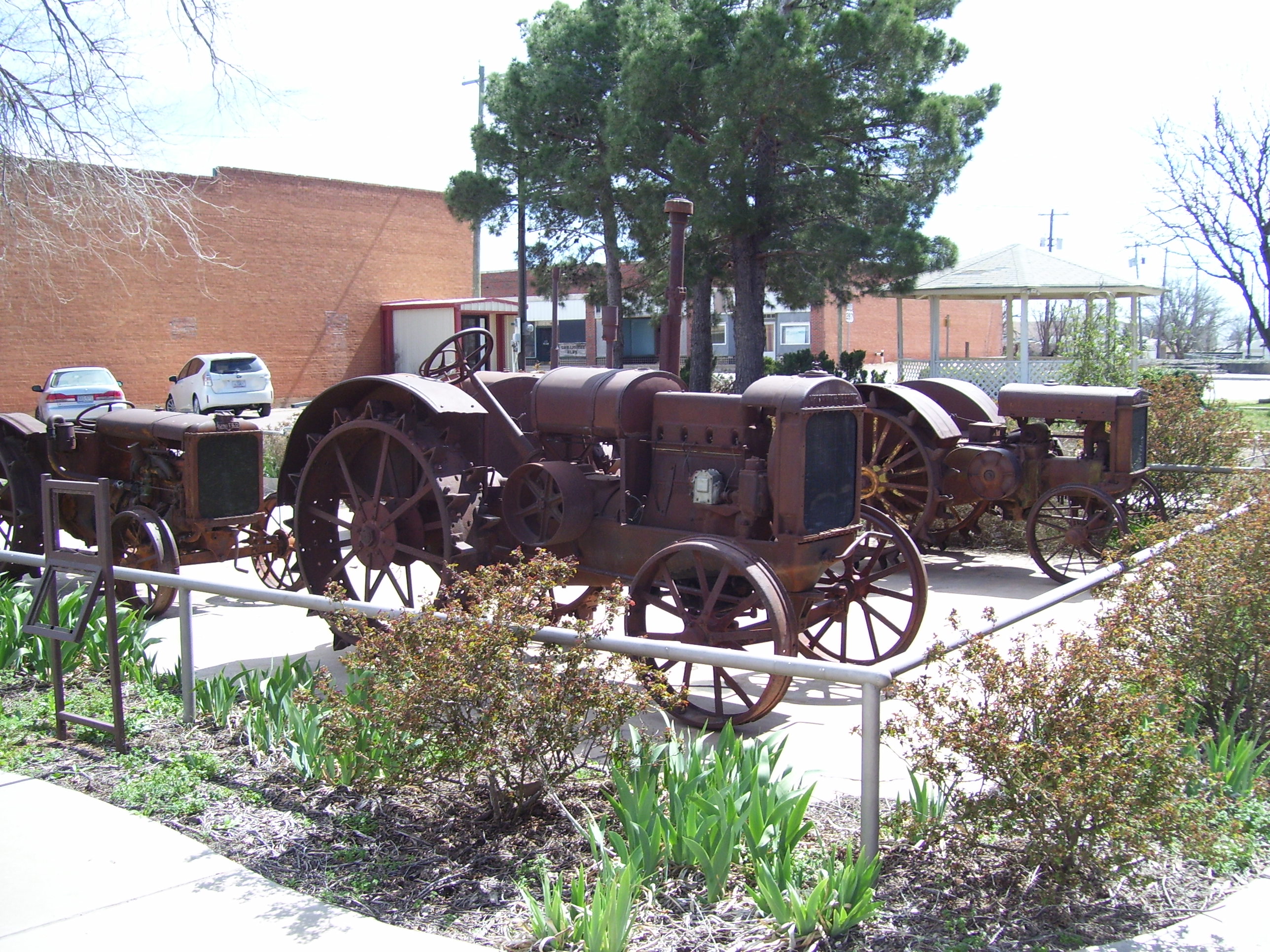 Chillicothe also had this amazing church, one of the coolest ones I've seen this whole trip. The stained glass windows were gorgeous.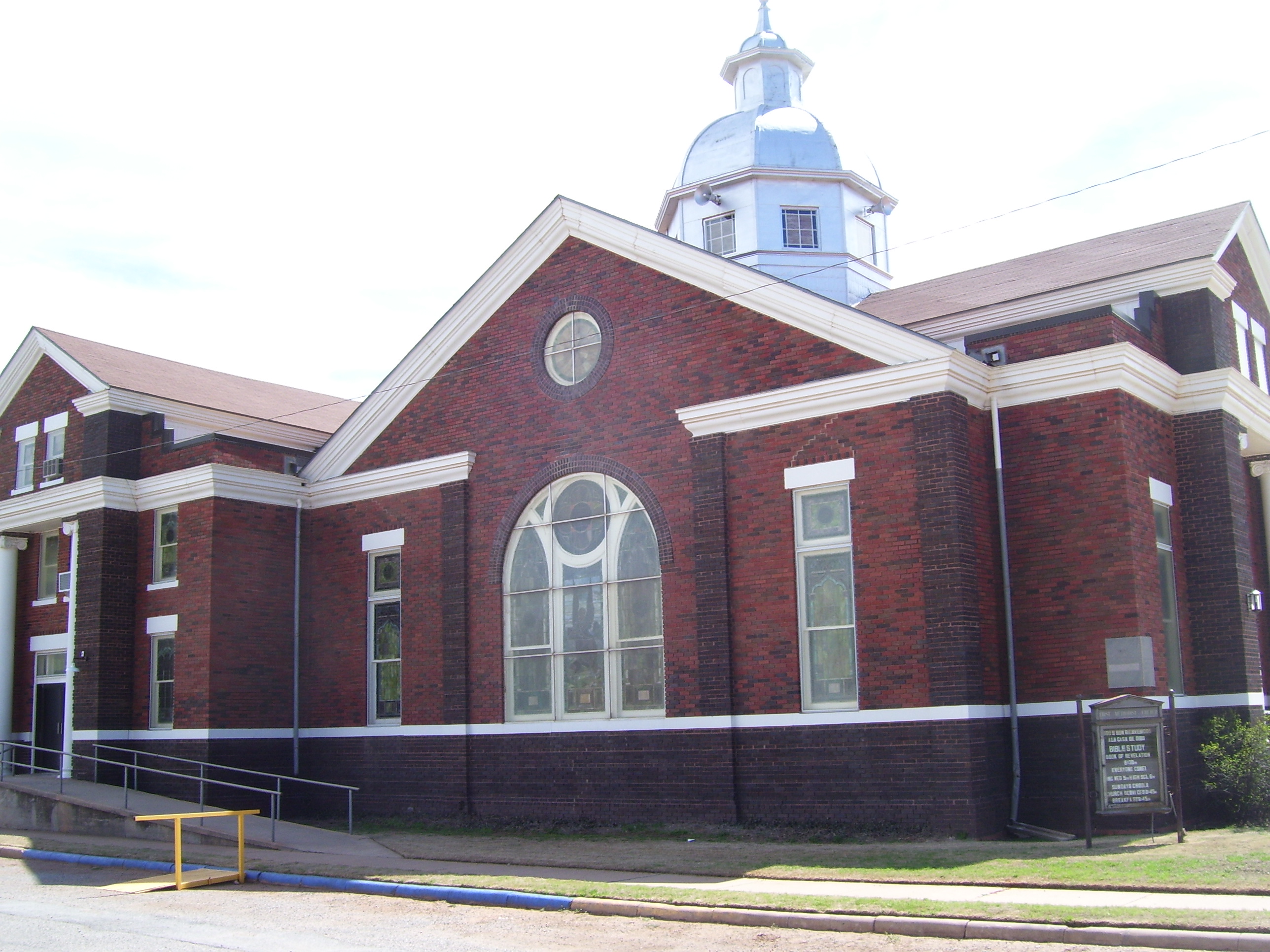 I reached Vernon about 4:30, after about 65 miles of riding (including a few extra back in those little towns), which normally would've been too early to stop, especially with Electra about 20 miles further on. But the winds were seriously bad by this point, plus it was hotter than I'm used to, and I didn't see any reason to torture myself any further. So I spent another couple of hours geocaching around Vernon, scouting out places to eat (I went with Pizza Hut) and looking for the cheapest hotel in town (Budget Host at $40). All of that added about another 6 miles to the total. Oh and while doing that I came across this sign: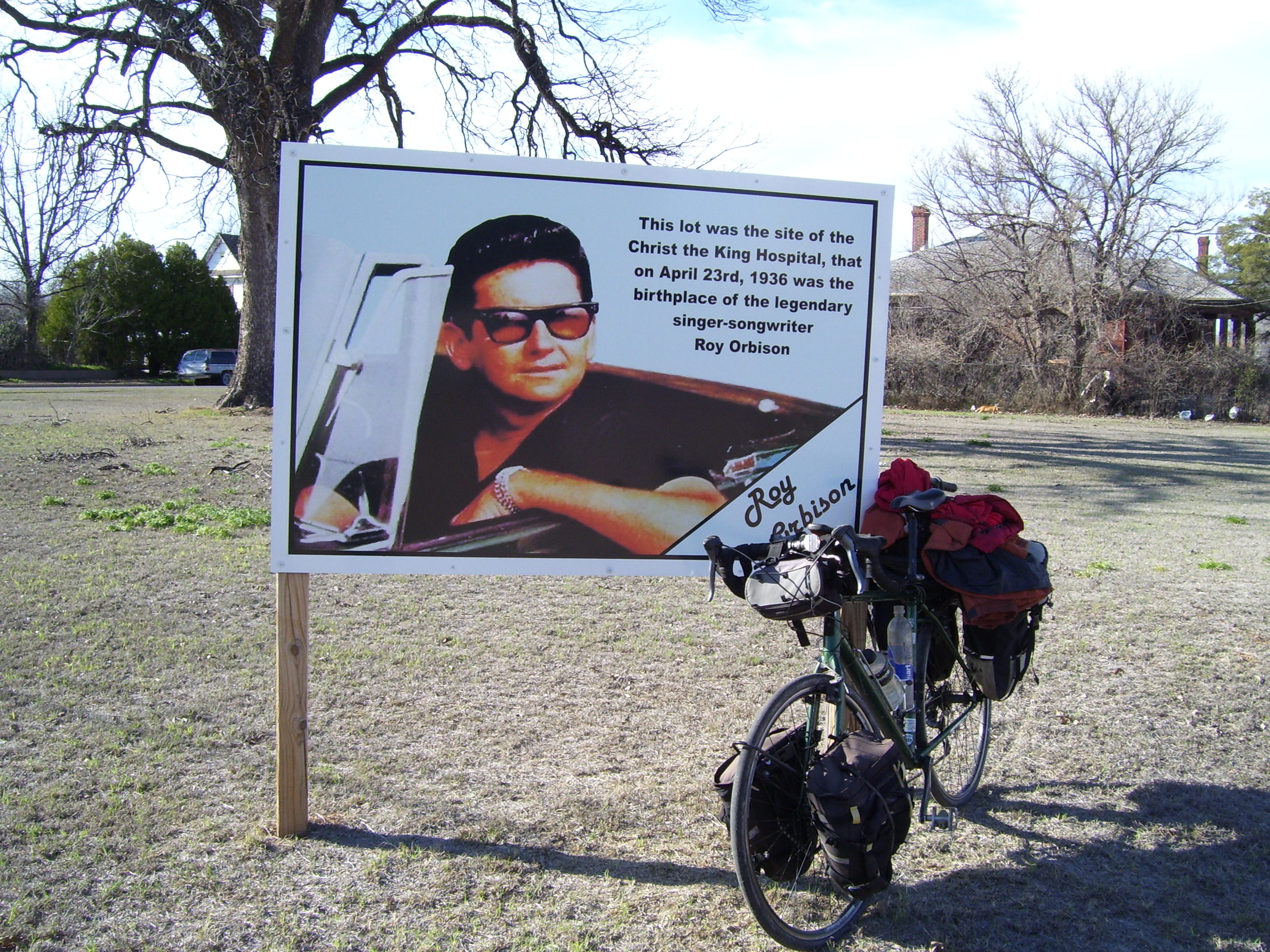 See what I mean? Every town has some little quirk or nuance that makes it special. Besides which, there's just no real scenery to photograph around here, so this is what you're going to get for a while.
Oh, and yes, I officially reached the midpoint of the trip sometime this afternoon. It's hard to pin down the exact mile point because I've padded some of the days with extra miles here and there, but it looks like I'm halfway done!